Sony announces phased global launch of 84-inch 4K Bravia LCD TVs from the end of 2012

Sony today announced that it will begin the phased launch of its latest Bravia LCD television in all global regions from the end of the year. The new Bravia boasts a 4K (3840 x 2160) LCD panel, in the industry's largest 84-inch class. This new Sony 4K TV comes equipped with a 4K LCD panel comprising approximately 8.29 megapixels, which is 4 times the resolution of Full HD standard, and incorporates 4K X-Reality PRO , Sony's super-resolution high picture quality engine optimized for 4K TV.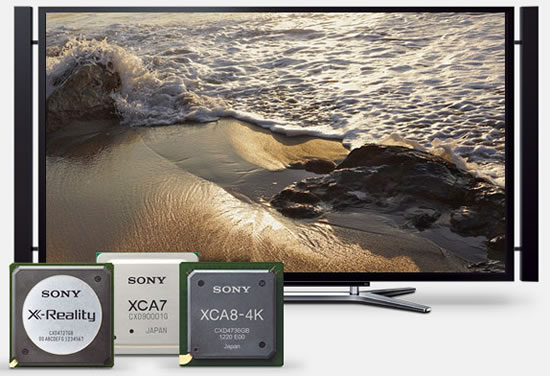 This engine is capable of reproducing a variety of content with different resolutions, such as HD digital broadcasts or Blu-ray discs content, into stunningly crisp, high-quality images with 4K resolution. Viewers will not be bothered by the pixels and notice images are breathtakingly realistic and beautifully clear with the wide 60-degree viewing angle, even if they sit as much as half the distance to the screen, as compared to when viewing Full HD (for which distance equal to 3 times the screen height is recommended).


In addition, the combination of 10 Unit Live Speaker side speaker systems, which is optimized for this large-size screen, with Sony's unique high-quality sound signal-processing technology achieves powerful three-dimensional sound that envelops the viewer in position-orienting tones, from deep bass to high notes. This formidable combination seamlessly delivers high-resolution large-screen picture with high-quality powerful sound to provide viewers with immersive experiences, unlike anything offered by existing televisions.

---
---
---