The Worlds First 5G 360-Degree Wearable Camera is here
KT (formerly Korea Telecom) today unveiled the 5G wearable camera FITT 360 in Seoul. KT (South Korea's largest telephone company) (presented the detailed specifications and functions of the FITT 360 in a showcase held in Seoul yesterday. The FITT 360 ​​is a neck-band type camera, which is the world's first 360-degree wearable camera that allows hand-free filming unlike other 360 cameras. Three cameras are mounted at 120-degree intervals, and there are two cameras in the front and one camera in the back. When the photographing button is pressed, three cameras simultaneously film the surroundings in 4K ultra-high definition (UHD), and the filmed video is transmitted in real time to KT's Real 360 application after the stitching task in the device.
KT and Linkflow have jointly developed a communication platform called Real 360 that can transmit and receive 360-degree large-scale videos. The Real 360 is a representative 5G communication service of KT, and it can receive video filmed with FITT 360 and make a group video call with up to four people in 4K UHD quality as well as one-on-one video call. In addition, the 360 live streaming feature allows transmission of a video in real time to social network service (SNS) followers of YouTube and Facebook.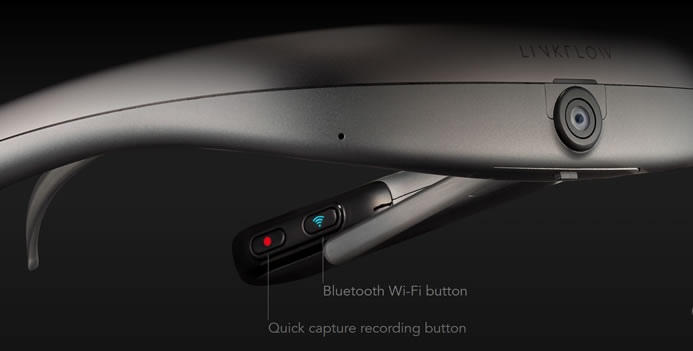 KT expects the 360-degree camera to gradually replace action cameras in the future. KT has taken notice of the recent increase in video communication and one-person media, in which anyone can easily become a content creator. KT 5G wearable camera FITT 360m is a challenge to GoPro, the biggest player in the global action camera market.
The FITT 360 will be sold exclusively at the KT Shop from the June 28in three colors of black, gold and mint. The price is 792,000 won ($685). To commemorate the launch of the FITT 360, KT will give a discount of 99,000 won ($5.56) for one month after the launch. KT also plans to launch the FITT 360 in Japan and the United States. It is expected to be launched in Japan by early 2020 and in the United States by the end of 2020.
---
---
---