SK Telecom to launch NUGU – an artificial intelligence service based on voice recognition technology in Korea
SK Telecom today held a press conference at its Seoul headquarters to introduce NUGU, an artificial intelligence (A.I.) service based on voice recognition technology. The service will be launched in Korea from tomorrow (September 1st). lNUGU marks the first virtual home assistant service that understands and processes the Korean language. NUGU boasts the highest voice recognition rate in Korea, understanding various voice tones, accent and dialects, and through the application of SK Telecom's self-developed natural language processing engine, it is capable of interpreting what the user has actually said and interacts with the user by voice. NUGU will be connected to the cloud via Wi-Fi.


NUGU will be first realized through a stylish, white, 21.9cm–tall cylinder-shaped device which also acts as a home speaker and LED light. The NUGU-dedicated device delivers a strong performance as a home speaker with 15 Watt, 2.5-inch woofer, 2-inch tweeter. After recognizing the user's voice and understanding his/her intentions through natural conversations, NUGU provides a wide variety of services including ▲music service (e.g. music recommendation and playback), ▲smart home service (e.g. control of smart home devices including smart electric plug, gas valve lock, air purifier, and dehumidifier) and ▲ assistant service (e.g. weather information, schedule notification, smartphone location tracking, etc.).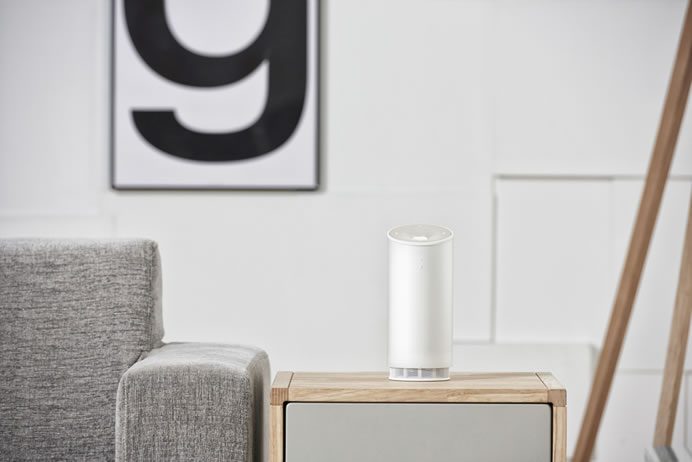 Users can initiate a dialogue with NUGU by using one of the four wake words (Aria, Crystal, Rebecca, and Tinkerbell) and then make voice requests to NUGU. For instance, when the user says "Aria, play me some happy music," NUGU will instantly play a list of upbeat songs, and answer to user's questions regarding these songs (title, singer, etc.). Also, when the user asks, "Aria, I am going to the baseball park tomorrow. How will the weather be tomorrow in Incheon?," NUGU will deliver weather forecasts for that specific area in a spoken response. Through the application of a cloud-based deep-learning framework, NUGU is designed to evolve by itself. NUGU will be able to strengthen its own performance – including speech recognition accuracy – with the growing number of customers who use the service.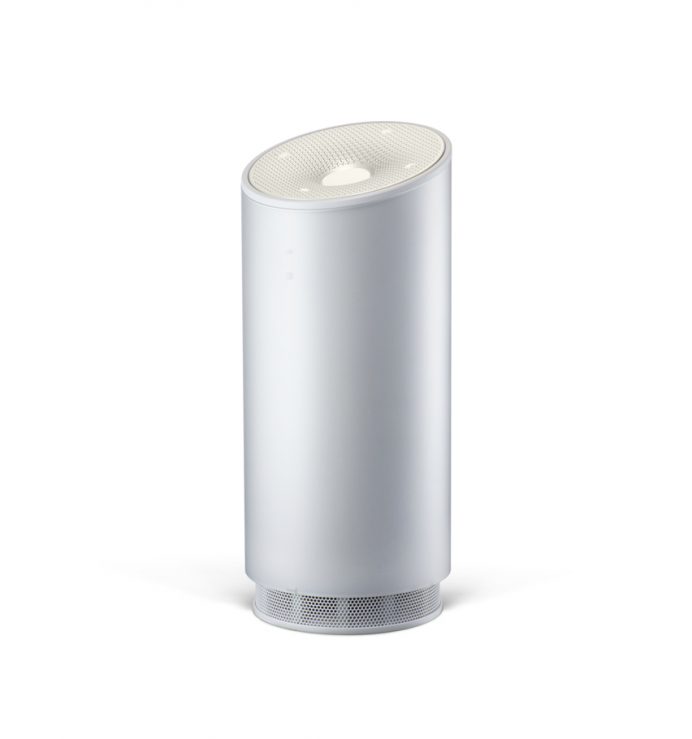 The NUGU-dedicated device can be purchased at the NUGU homepage (www.nugu.co.kr) and online shopping site 11st, from September 1, 2016. Customers who participate in SK Telecom's special launch event designed to boost the use of NUGU will be able to purchase the NUGU device at a special discount price of KRW 99,000 ( $88) until October 30, 2016, and at KRW 149,000 ($133) from November 1 to December 31, 2016. The NUGU-dedicated device is priced at KRW 249,000($223). SK Telecom also shared plans to further develop its A.I. platform and services in cooperation with third party developers and customers.
---
---
---