Aegis Bio 2.5" Encrypted Biometric Drive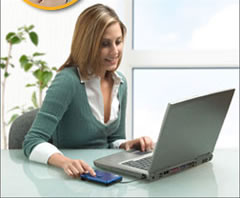 Designed for those that demand the highest level of protection for their data, the Aegis Bio fuses leading edge technology in biometric authentication and encryption with a rugged, portable design to produce a truly remarkable drive. This pocket able, USB 2.0 external hard drive features a 5,400rpm spindle speed and an 8MB cache. It can get its power entirely through the USB bus, so it has no need for a bulky power adapter.Biometrically secure, the Aegis Bio utilizes UPEK's Digital ID Hardware Engine. Comprised of UPEK's unique Touch- Strip Sensor with Oxford Controller chip, the Aegis Bio is able to store up to ten fingerprint profiles. Once your fingerprint is enrolled, just swipe your finger to access your files.

The Aegis Bio secures your data with real-time 128-bit AES hardware encryption, rendering the drive impenetrable even if it is removed from its enclosure. In addition, the Aegis Bio's 16-point omni-directional shock mounting system protects the drive from accidental drops and bumps, creating the most secure mobile drive available on the market today. The Aegis Bio is cross-platform compatible and available in 80GB ($199), 120GB ($219) and 160GB ($289) capacities with three-year limited warranty.
---
---
---