Asus TUF Trooper B85 motherboard provides server-grade reliability backed by a five-year warranty
Asus today announced TUF Trooper B85; a rugged, high-value motherboard designed to withstand all conditions and heavy loading, and tested to exacting military standards for total protection to offer exceptional durability and long-term reliability. Asus TUF Trooper B85 is certified by TUF engineers as a server-strength motherboard and is covered by a five-year warranty. Based on the versatile Intel B85 Express chipset, TUF's newest addition also benefits from ultra-durable TUF Components, high-fidelity TUF Audio with physical shielding, and flexible temperature-management with TUF Thermal Radar Core.


Asus TUF Trooper B85 is built with military-certified components so it's tough enough for the most demanding conditions, even under heavy loading. Japanese-made 10K black metallic capacitors offer 20%-better temperature endurance for a lifespan that's up to five times (5X) longer, and TUF's chokes are manufactured using high-grade anti-oxidization materials to provide better heat dissipation and unbeatable durability.

Every TUF Trooper B85 motherboard undergoes punishing burn-in tests, with temperatures of up to 55°C for 48 hours and at humidity levels as high as 90%. With LED-illuminated TUF Audio on board, TUF Trooper B85 makes short work of optimizing audio settings for any type of listening, from online chat to watching movies and relaxing to favorite music.

Asus TUF Trooper B85 also has built-in TUF Thermal Radar Core for complete and easy management of system cooling. Customizable controls allow users to adjust fan speeds, enabling temperatures to be tuned with a single click.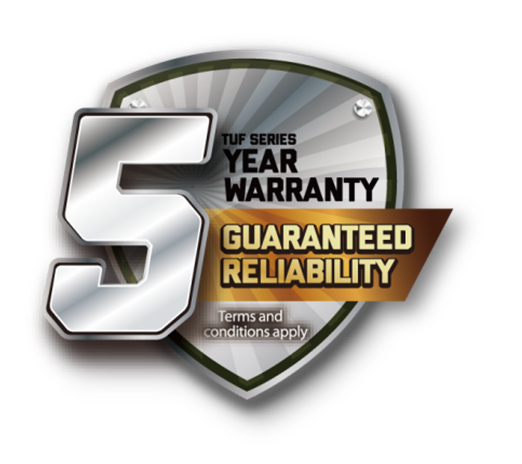 ---
---
---