ASUS WL-130N Super Speed N Wireless PCI Adapter

With full support of the new 802.11n draft 2.0 specifications, the new ASUS WL-130N Super Speed N Wireless PCI Adapter wireless PCI adapter is able to provide faster and more reliable wireless connections while extending its reach to allow users to connect to the Internet from anywhere in their home. With 802.11n MIMO (Multiple Input Multiple Output) technology, the WL-130N wireless PCI adapter enables data transfers at speeds faster than wired 100Mbps.ASUS WL-130N is fully compatible with legacy 802.11b and g standards, allowing users to experience the latest wireless innovations without turning previous home network investments obsolete. The WL-130N also comes with a desktop and magnetically shielded antenna – giving you more choice to where you can place the adapter.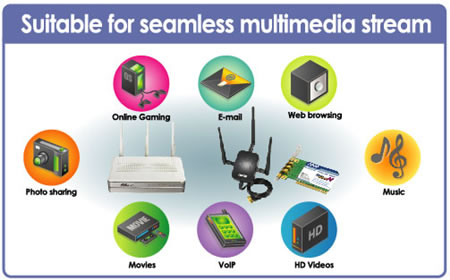 The Asus WL-130N fully supports Windows Vista and also provides enhanced security for users by supporting WEP, WPA and WPA2 security protocols. With these protocols, users can rest assured against security attacks from security hackers and unauthorized people.
---
---
---