BenQ Joybook Lite U102- ultra-portable netbook

BenQ announced the release of their latest ultra-portable netbook, the Joybook Lite U102, fashioned for the always-connected, on-the-go, style-setting Internet enthusiast. Deluxe online fun rivaling laptop performance is made possible by Intel's Atom processor, a 10.1" UltraVivid 16:9 WSVGA LED-backlit screen, a 250GB HDD, connection essentials, and cool web conveniences. Despite its heavyweight Internet capabilities, the BenQ U102 travels light and easily at much less the laptop load – weighing about 1kg, under an inch in thickness, and is accompanied by an unusually petite AC adapter.TheBenQ U102 is fitted with a comfortably-sized keyboard (90% of full-size QWERTY) for more ergonomic, error-free typing, while an expanded touchpad makes scrolling web pages much easier.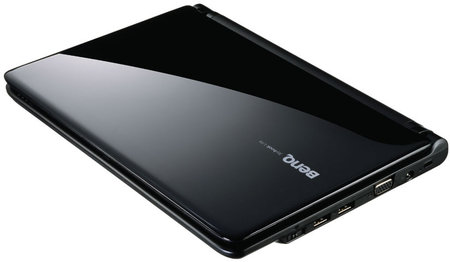 The BenQ U102 is engineered to capture the personality and style of its target audience not only in product purpose, but in aesthetics. A spirit of spontaneity and playful sophistication is reflected in its svelte form – a beautifully sculpted casing in a polished obsidian finish. The BenQ Joybook Lite U102 will be available from June in Taiwan, China, and Thailand.
---
---
---