Cooler Master announces V1200 80 Plus Platinum Power supply
Cooler Master today announced the addition of the V1200 Platinum to its award-winning line of V Series Power Supplies.Built upon the strong and stable V Series power supply platform, V1200 takes the series performance to new heights with its 80 PLUS Platinum certified efficiency of up to 93% @ 50% load. Cooler Master V1200 Platinum boasts excellent output voltage stability with total voltage regulation under 1%, even besting comparable DSP systems. Twelve PCI-E 6+2 pin connectors means that 4-way SLI/XFire is readily supported.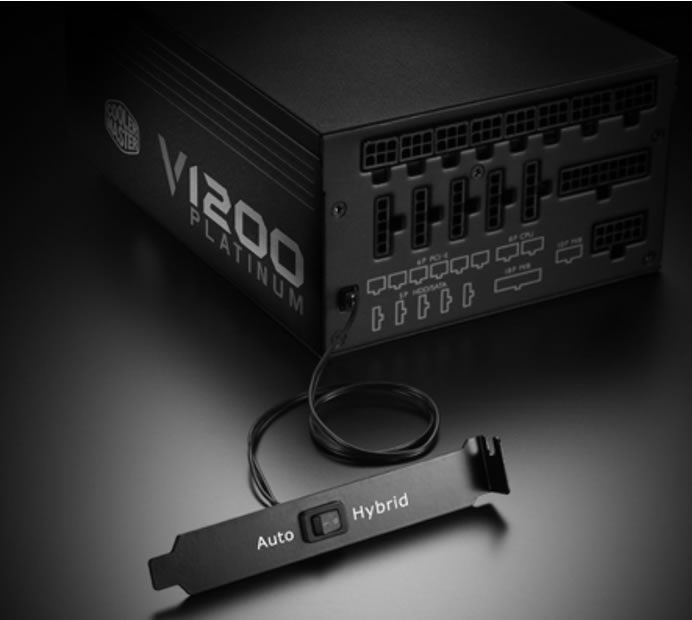 Incorporated into the 135mm FDB silent fan is a new auto / hybrid easy switch controller to allow the user to change between fan control modes on-the-fly. Within these modes is a completely silent operation setting provided temperatures stay within safe limits.

Cooler Master V Series PSUs include a premium 135mm Fluid Dynamic Bearing (FDB) fan. This bearing type offers superior performance at lower noises while lasting far longer than the typical PSU fan. The real-world result is that V-series PSUs are extremely quiet, even under full load while still keeping cool.

Cooler Master V1200 Platinum supports 4th Generation Intel Core Desktop Processor C6/C7 Power States allowing the processor to go from C0 (active) to C7 (Deep Power Down Mode) which helps provide maximum power savings. The V series will be available in 700W, 850W, 1000W, and 1200W Platinum models.

---
---
---