EIZO announces industry-first 4K x 2K primary control monitor for air traffic control centers
The new Raptor RP4325 from EIZO is a 42.5-inch primary control monitor with 4K UHD (3840 x 2160) resolution for primary control positions in air traffic control (ATC) centers. The Raptor RP4325 displays video input from up to three sources simultaneously. Users can freely position each screen for a highly customizable layout. 4K x 2K resolution allows the ATCO (air traffic control officer) to display high-resolution data in full on one screen without the obtrusive bezels typically found in multi-monitor workstations. 2K x 2K and auxiliary information can also be displayed simultaneously on a single screen, allowing controllers to view more information easily in one place for improving situational awareness.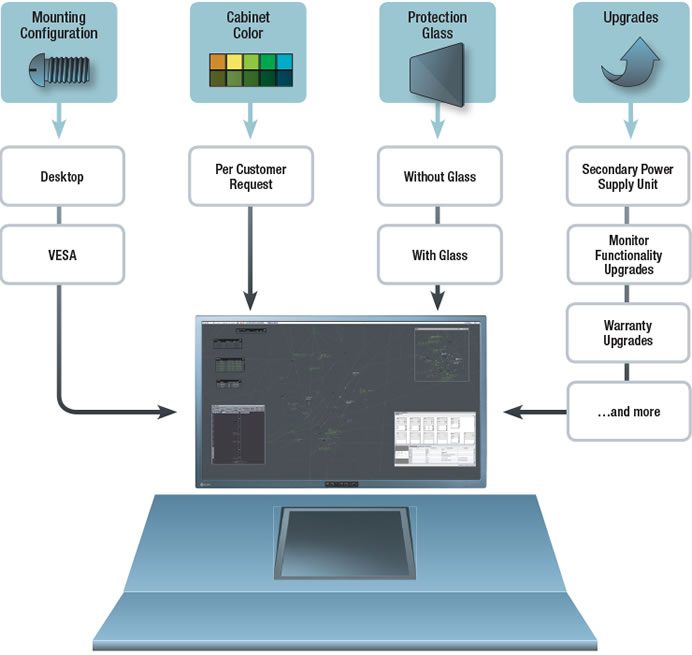 The Raptor RP4325 monitor emphasizes durability and reliability with 24/7 operation. It is built with industrial-grade components, making it better suited to long-term use compared to commercial-grade products. The monitor provides noiseless, fanless operation while still maintaining low heat output for reliability. The power supply of the monitor is built in, freeing the installation space of an additional power brick and cabling. A secondary power supply is available as an option.

The monitor brightness can be adjusted within a wide range of 25 to 500 cd/m2 to suit the installation environment as well as the needs of the ATCO. The Raptor RP4325 monitor's design features a sleek cabinet with unobtrusive side bezels that measure just 24 mm so ATCOs can focus more on the screen. The monitor weighs just 20.5 kg, resulting in less stress on mounting fixtures over time. EIZO will be showing the Raptor RP4325 for the first time at World ATM Congress 2017 in Madrid, Spain March 7 – 9, 2017.
---
---
---