Elecom launches ultra-compact USB 3.0 flash drive

Elecom today announced the release of ultra-compact USB 3.0 flash drive- MF-SU3 series. The Elecom MF-SU3 series packs unparalleled transfer speeds and generous capacity into a pocket-sized package. The USB flash drive can transfer files up to ten times faster than an ordinary USB 2.0 flash drive. And with up to 32 GB of storage capacity, the drive can accommodate important personal and multimedia files.The drive is equipped with a strap hole to prevent the loss of the USB drive.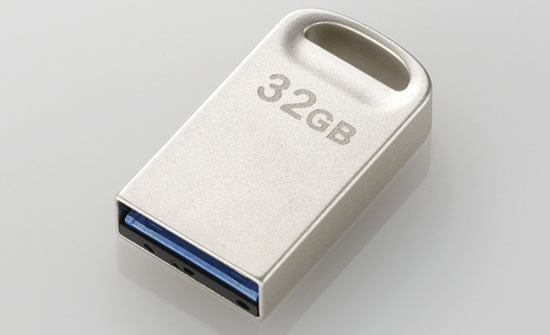 Users can download and use the exclusive Password Authentication Security System, which lets you configure a password-protected private folder. The drive boasts data transfer rates of (8GB model i) 60MB/sec, 80MB/sec for 16GB/32GB model. The Elecom ultra-compact USB 3.0 flash drive comes with the exclusive Secure Access software PASS × AES. The drive measures 21.5 × 12.2 × 4.6mm and weigh 3g. The estimated retail price is – 8GB model 2,280 yen($23), 16GB model 3,280 yen ($33) and 32GB model 5,980 yen($60).

---
---
---