Fujitsu announces a total of 22 models in 9 families of FMV Series of Personal Computers for Japanese market

Fujitsu has updated its FMV Series of consumer-oriented personal computers with a total of 22 models in 9 families. The new models will be available only in Japan, beginning January 20, 2011. Ten Fujitsu models will be equipped with the latest version of the Intel Core processor family for fast performance and smooth operation. Intel Turbo Boost Technology 2.0 ensures that even processor-intensive tasks like playing and editing high-definition video (AVCHD format) are effortless. The new lineup includes a range of models designed to suit modern lifestyles. The Fujitsu LIFEBOOK family of notebooks includes the SH-class models, which work equally well as a home's main computer, and out and about as a mobile PC.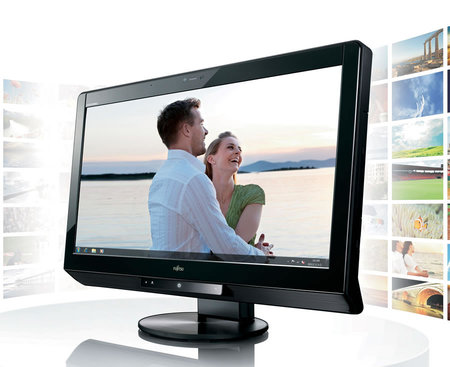 The Fujitsu ESPRIMO family of desktops includes the FH- and EH-class all-in-one models with built-in liquid crystal displays, all of which are equipped with tuners for terrestrial digital TV broadcasts. FH-class models can simultaneously tune in two digital programs transmitted over terrestrial broadcast, broadcast satellite, or 110° communications satellite, and have ultra-long "10x double recording" mode to store a maximum of 1,789 hours of programming, so customers can enjoy their fill of television. Finally, with the addition of the Fujitsu FH99/CM to the lineup, Fujitsu brings a new dimension to digital media, with a 3D display that does not require special glasses to view.
---
---
---