LaCie and Starck Craft announces limited edition hard drive-Blade Runner
LaCie, in collaboration with world-famous designer and creator Philippe Starck, announced the limited edition hard drive Blade Runner. With only 9,999 produced, the LaCie Blade Runner is a limited edition hard drive for design-conscience consumers. Starck's influence is evident from the complex design concept to the hands-on manufacturing process. The artistic design combines with the high-speed USB 3.0 interface and cross-platform compatibility to result in a hard drive that is as practical as it is stunning. The LaCie Blade Runner features an LED power button in the form of Starck's signature symbol that glows to indicate activity.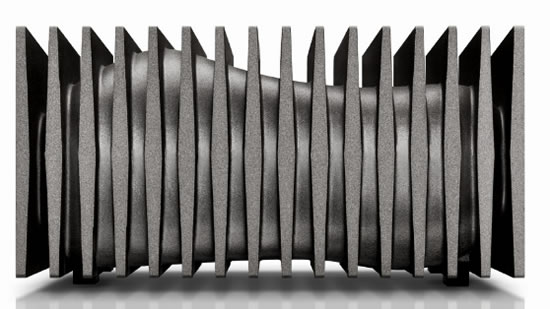 Inspired by the mysterious, incredible power of information technology, the LaCie Blade Runner combines an anthropomorphic metal interior with an angular cage-like shell. Protected by sturdy aluminum, the LaCie Blade Runner offers the most resistant and stylistic choice for a consumer hard drive on the market. The durable exterior shields the hard drive from overheating, making it thoroughly dependable for storing the most precious files.


The LaCie Blade Runner is equipped with 10GB of complimentary Wuala Secure Cloud Storage and user-friendly backup software. It is available in a 4TB capacity through the LaCie Online Store and specialty retailers for $299.00.
---
---
---