Microsoft Announces Surface Headphones
Microsoft's first premium and smart headphone experience offer the attributes you have come to expect from Surface: premium design, expert craftmanship, and integration with the services and experiences you love. Surface Headphones offer a smarter way to listen, with spectacular rich audio and hands-free calling.



Surface Headphones make it easy to block out the world to get more done with adjustable noise cancellation, so you can focus on your task or just relax with your favorite music. With automatic pause and play, they will even pause the movie or video you are watching when you remove them from your ears.

Cortana, a hands-free digital assistant, is built in to offer you proactive guidance, read you emails, or kick off your conference call. Surface Headphones are $349[8] and will be available later this year.Whether you're in the office, on a train or in the air, listen to your playlist or take calls in comfort all day.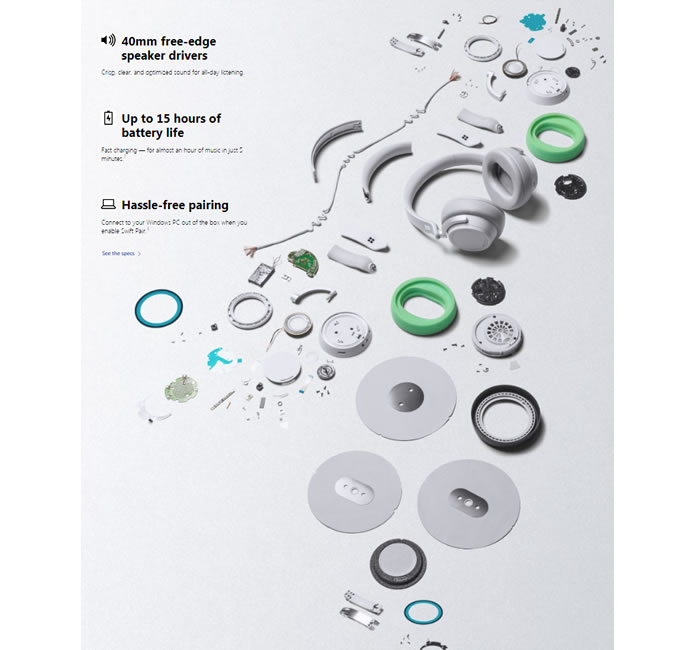 ---
---
---