MSI Launches Worlds First Mini-PC with Intel's 10th gen Comet Lake processor: Cubi 5 10M
MSI today announced the world's first energy-efficient Mini-PC to be equipped with Intel's 10th gen Comet Lake processors: Cubi 5. The Cubi 5 delivers upgraded computing capability as well as improved functionality. The Cubi 5 can be mounted onto the also newly released PRO MP221 monitor to create a clean and organized work environment. With Cubi 5's performance as well as PRO MP221's extraordinary display, there's nothing to beat at work.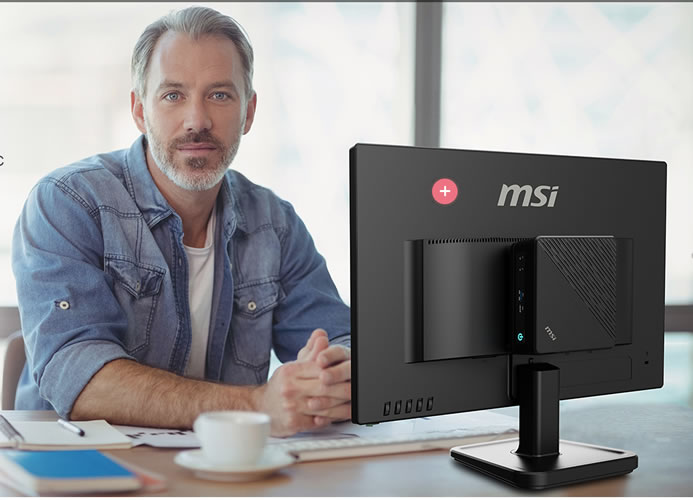 Designed with utility in mind, the Cubi 5 is made to support the standard VESA-mount. Simply mount the Cubi 5 to the back of our PRO MP221 monitor to conceal it.
The Cubi 5 is designed to support an external power switch (Power switch is not included). This proves to be especially efficient for users that choose to mount the Cubi 5 or visually conceal it. The external power switch saves users a lot of back bending by being more reachable.
By removing 4 screws at the bottom cover users can easily replace the M.2 SSD, memory modules and 2.5" HDD/SSD storage slots. Cubi 5 measures 124 X 124 X 53.7 mm and is available in black color.
---
---
---