Nokia N810 Internet Tablet

Nokia today introduced the Nokia N810 Internet Tablet, signifying a new phase in portable internet communication. You can connect Nokia N810 Internet Tablet to the nearest Wi-Fi hotspot or over your Bluetooth mobile phone. The Nokia N810 allows you to make internet calls; check your Google Mail or Facebook Account; watch the latest videos on YouTube or update your blog using the device's slide-out keyboard along with its stunning touch screen. Its built-in maps and satellite navigation helps you to find your way.


The Nokia N810 offers up to 45 hours of music playback and memory to store up to 7,500 songs on an optional 10GB memory card. Its large (4.13″), sharp (800×480 resolution) wide screen makes for a magical experience right in the palm of your hand.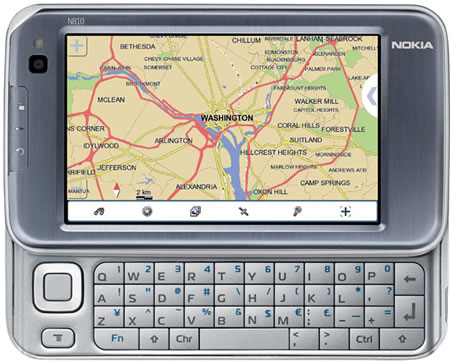 The Nokia N810 features a highly customizable user interface and contains various novelties such as a Mozilla based browser with Ajax and Adobe flash 9, Bluetooth headset support as well as enhanced video and audio features. Nokia N810 Internet Tablet is expected to start shipping mid November with an estimated retail price of 479 USD (excluding local taxes).
Source:-Newlaunches
---
---
---