Samsung announces mass production of the most advanced DDR4 memory

Samsung today announced that it is mass producing the most advanced DDR4 memory, for enterprise servers in next-generation data centers. With the introduction of these high-performances, high-density DDR4 modules, Samsung can better support the need for advanced DDR4 in rapidly expanding, large-scale data centers and other enterprise server applications. In next-generation enterprise servers, the use of higher speed DRAM raises system level performance and lowers overall power consumption significantly. By adopting DDR4 memory technology early, OEMs can minimize operational costs and maximize performance to provide more favorable returns on investments.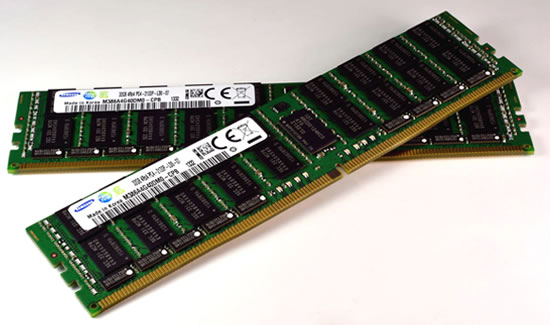 The 4Gb-based DDR4 has the fastest DRAM data transmission rate of 2,667 megabits per second – a 1.25-fold increase over 20nm-class DDR3, while lowering power consumption by more than 30 percent. Based on Samsung's 20nm-class DRAM, the world's highest performing and smallest 4Gb DRAM chip, the company has now developed the industry's largest lineup of products tailored to applications from servers to mobile devices.
---
---
---