Samsung Launches World's First Thunderbolt 3 QLED Curved Monitor at IFA 2018
Samsung today expanded its ground-breaking curved display line-up upon the global launch of the new CJ79 (Model name: C34J791) monitor at IFA 2018. The CJ79 34-inch curved monitor is the first of its kind to feature Intel's Thunderbolt 3 connectivity. The new Samsung CJ79 (Model name: C34J791) monitor is designed for creative and business audiences who seek a comfortable and efficient work experience through powerful connectivity.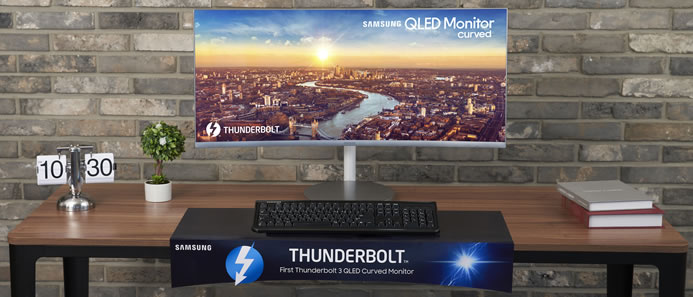 The Samsung CJ79 offers a clear and crisp picture quality while providing a seamless dual monitor experience on a single screen. The 3440×1440 ultra-wide curved display with its 21:9 aspect ratio provides all users with the workspace needed to multi-task efficiently and in comfort. With the Picture-by-Picture (PBP) feature, professionals can display two sources and for optimal multi-tasking, the Picture-in-Picture (PIP) feature allows users to resize the second source to up to 25 percent of the screen and position it anywhere for a more readable format.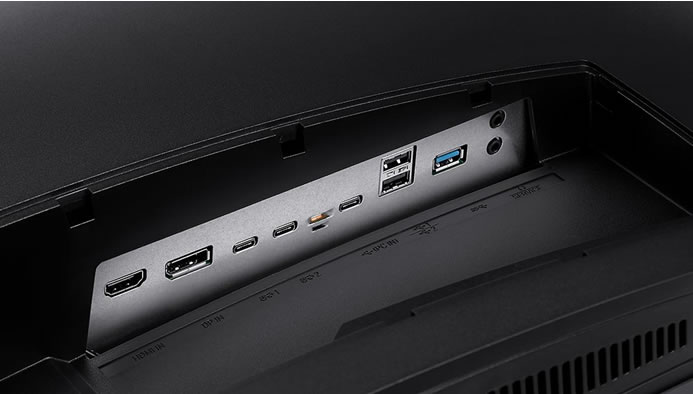 Samsung's CJ79 incorporates Quantum Dot technology with brilliant and realistic detail across a 125 percent sRGB color spectrum. The curved VA panel technology produces a 3,000:1 contrast ratio far surpassing conventional monitors and amplifies previously hidden details across the entire screen through pristine shades, deeper blacks and brighter whites. The AMD FreeSync synchronizes the refresh rate of graphic cards for the CJ79 to reduce image tearing and stutter, providing seamless gameplay and video playback for uninterrupted viewing.

Compatible with Macs and PCs, the CJ79 features two Thunderbolt 3 ports that transmit display, data and power at a superhero processing speed of up to 40 Gigabits per second (Gpbs), eight times faster than USB 3.0, and simultaneously charges devices up to 85 watts(W), all through a single cable.

The CJ89 (Model name: C43J890) is a 43-inch super ultra-wide curved monitor with remarkable 3840 x 1200 resolution, 32:10 aspect ratio, which creates a larger and more vibrant workspace. The robust design includes a built-in KVM switch, USB-Type C ports and built-in stereo speakers for greater functionality. Samsung's CJ79 and CJ89 monitors are currently available in Europe and will be also available worldwide soon.

---
---
---