Samsung's New Quantum Dot Curved Monitors to Change the Game at IFA 2016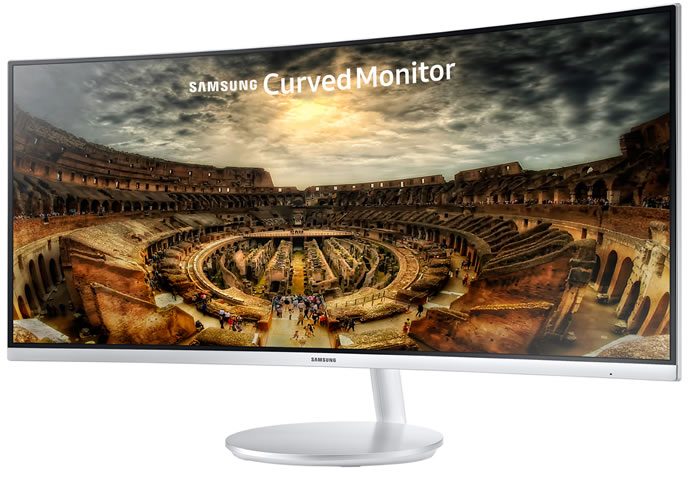 At IFA 2016, Samsung will reinforce its leadership in the growing gaming market with the release of its most powerful and visually-compelling curved gaming monitors yet – the CFG70 (24- and 27-inch models) and CF791 (34-inch model) displays. As the first curved quantum dot gaming monitors, Samsung's CFG70 and CF791 express brilliant colors across a 125-percent sRGB spectrum, while employing an environmentally-safe cadmium-free design. As part of the launch of its new monitors, Samsung will offer IFA 2016 attendees a first-hand opportunity to experience this redesigned, immersive arena through an interactive gaming zone.


The Samsung CFG70's Super Arena design aligns 1800R curvature with sound interactive LED lighting that lets players fully experience the thrill of victory. This format also includes 1 m/s moving picture response time, making it the first curved gaming monitor to offer such functionality. A rapid refresh rate of up to 144 Hz further ensures a seamless and uninterrupted presentation. The CFG70 includes Samsung's user-friendly Gaming UX OSD interface. During competition, gamers can access the interface's intuitive on-screen dashboard to view all essential settings, ranging from response time to refresh rate, in a single glance.

With a 1500R curvature (indicating a curvature radius of 1,500 mm) design, Samsung's CF791 is the most curved gaming monitor currently on the market. Combined with a 100 Hz refresh rate and embedded AMD FreeSync Technology, functionality that synchronizes screen refresh rates with gamers' AMD graphics cards, the CF791 monitor offers consistent full-screen presentation. Additionally, the CF791's ultra-wide 21:9 aspect ratio further preserves content quality during multi-screen competition.

Samsung's new CF791 monitor features a sleek composition that adds ambience and style to any environment. The display's boundless design removes visual distraction and helps gamers stay focused on the screen, rather than the display itself. Players also can customize the monitor's alignment to match their unique ergonomic needs through a vertically-adjustable stand.

Each Samsung CFG70 and CF791 monitor undergoes rigorous factory calibration prior to shipment. This treatment includes optimization of various settings, including black gamma levels for enhanced brightness and white balance levels for temperature management, enabling gamers to enjoy a sharp and brilliant picture regardless of the game in play.
---
---
---