Transcend launches next generation SATA III 6Gb/s SSD720 solid state drive with higher capacity

Transcend today announced the next generation SATA III 6Gb/s SSD720 solid state drive (SSD) with extraordinary performance capabilities and higher capacity . Taking full advantage of the latest SATA III 6Gb/s specification and driven by a powerful SandForce controller, the SSD720 boasts impressive sequential read/write transfer speeds of up to 560MB/540MB per second and lightning-fast 4k random file writes up to 86,000 IOPS. Built with industry-leading 24nm toggle-mode MLC NAND flash chips, an Transcend SSD720-equipped computer boots-up faster, games run more smoothly, and overall system responsiveness is improved. . Enclosed in a super-thin 7mm tough yet lightweight metal case, the SSD720 contains no moving parts to offer very low power consumption and incredible resistance to shock and vibration.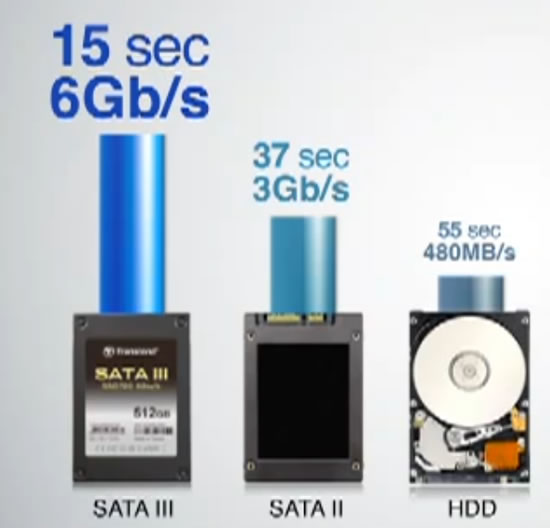 To meet the demands of storage-intensive computing and further iterate the benefits of SSDs as an alternative to HDDs, Transcend's SSD720 is now available in 512GB capacity, large enough to store operating systems, applications and more These features combine to provide cool, noiseless operation, high reliability, increased efficiency, and longer battery runtime to high-end Ultrabooks, netbooks, and notebooks. Transcend's SSD720 is available for 64GB, 128GB, 256GB and 512GB capacities, and backed by a three-year warranty.
---
---
---