WD Blue ultra-slim hard drive with 500 GB capacity is 35 percent thinner than most popular smartphones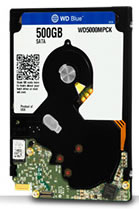 WD today announced the world's first ultra-slim 2.5-inch, 5 mm hard drive. WD has pioneered an entirely new way of engineering the hard drive. With the highest possible aerial density inside the thinnest space, the WD Blue ultra-slim hard drive is our most advanced form factor ever at just 5 mm thin. That's 35 percent thinner than most popular smartphones and 47 percent thinner than a standard mobile hard drive. WD's exclusive noise reducing technologies make the WD Blue 5 mm ultra-slim hard drive whisper quiet. At merely 15 decibels while idle and 17 decibels during seek operations on average; this drive is over 10 percent quieter than the closest competitor drive in its class.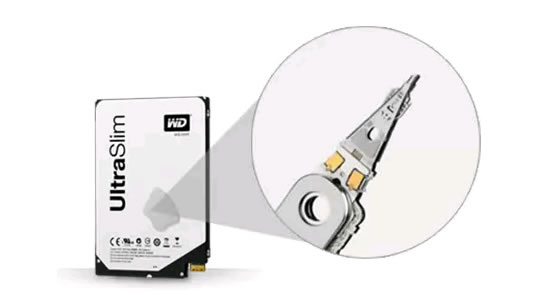 The WD Blue ultra-slim hard drive is 36 percent lighter than standard mobile hard drives, weighing in at just 74 grams. The new intelligent micro PCBA also helps reduce drive mass for 47 percent less total volume without compromising mobility requirements, making WD Blue as light as a feather! WD Blue was designed with stronger aluminum materials and a harder Tied-Shaft motor which increases drive pinch strength as much as 30 percent.


WD Blue ultra-slim has also revolutionized the mobile hard drive with influences of enterprise-grade craftsmanship, featuring a new superior grade, high performance Dual Stage Actuator. Shipping today to select industrial distributors and OEM customers in 500 GB capacities, WD Blue 2.5-inch 5 mm hard drives, (model: WD5000MPCK) is available for approximately $89.00.
---
---
---