WD launches 7200 RPM 2 TB hard Drives for Desktop and Enterprise Systems

Western Digital is now shipping desktop 7200 RPM 2 TB hard drives and is qualifying with OEMs enterprise-class hard drives based on WD's 500 gigabytes-per-platter technology. WD Caviar Black and WD RE4 2 TB drives combine 7200 RPM spin speed, 64 MB cache, dual stage actuator technology, SATA 3 gigabits per second (Gb/s) interface, and an integrated dual processor to deliver ultimate performance in a maximum-capacity drive.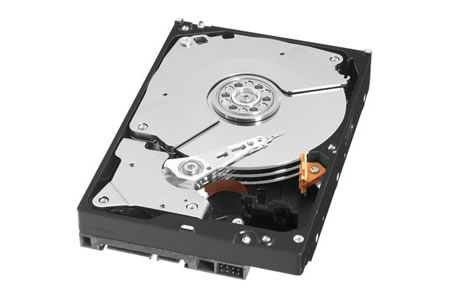 WD RE4 drives feature 1.2 million hours MTBF, Active Power Save, enhanced RAFFtechnology, multi-axis shock sensor, native command queuing (NCQ), pressure sensors, third generation dynamic fly height, time limited error recovery (TLER), and an extensive and enhanced testing process to ensure long-term reliability for demanding enterprise applications. The WD Caviar Black 2 TB GB (model WD2001FASS) hard drive is available for approximately $299 USD.
---
---
---