Canon Developing an Innovative Photography Solution for Live Events
Canon today announced the development of a remote-control solution that will allow for operation of the Canon's interchangeable-lens cameras. Remote operation of cameras has been growing in popularity among photo agencies and media outlets, as seen in today's coverage of global sporting and news events. With that growth in mind, Canon is developing a powerful solution that reflects years of testing and feedback from the organizations that will benefit the most from this device. This solution will enable remote operation of Canon's interchangeable lens cameras in inaccessible locations for photographers.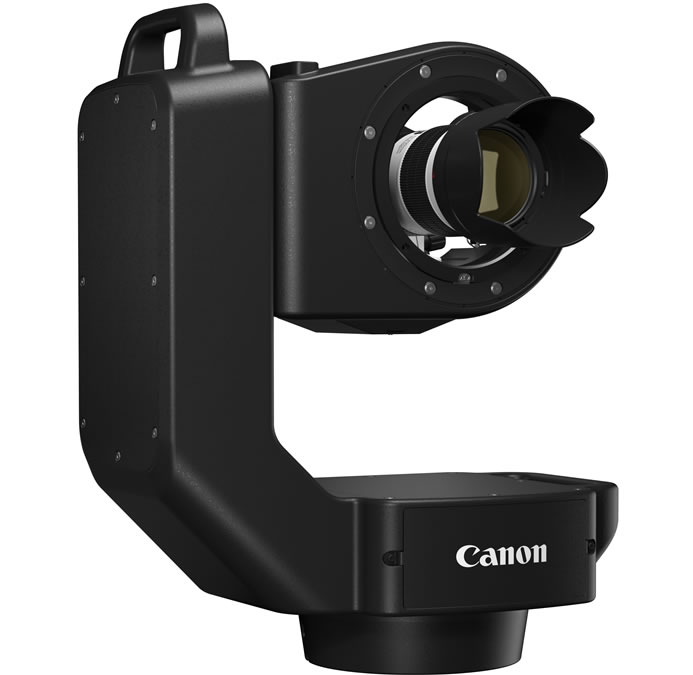 The solution, currently under development, utilizes a system that enables the camera's optical axis to be perpendicular to the device's axis of revolution. This intuitive alignment will provide users with operation capabilities that feel similar to handheld or tripod shooting. The hardware and software solution allows a photographer to control multiple cameras at once, with the ability to control multiple remote-control or static remote systems from a single computer.
Photographers will be able to operate each device to pan, tilt or rotate the camera and zoom the lens, and images can transmit via a network connection to a centralized location, a feature that will prove to be very useful for news outlets and agencies. The new solution will allow for image capture from a variety of angles and viewpoints that might not have not been possible through conventional shooting methods.
---
---
---