Canon EF interchangeable lenses production surpasses 100 million mark-Worlds first
Canon today celebrated an impressive lens-manufacturing milestone with the production on April 22, 2014, of the Company's 100-millionth EF-series interchangeable lens for EOS cameras—an EF200-400mm f/4L IS USM Extender 1.4x. Production of interchangeable EF lenses for Canon EOS-series AF (autofocus) single-lens reflex cameras began in 1987 at the Company's Utsunomiya Plant, which continues to play a central role in Canon's lens manufacturing operations. In May 2013, EF lens production surpassed the 90-million-unit mark and now, approximately eleven months later, the Company is commemorating its first-in-the-world1 achievement of having manufactured 100 million lenses.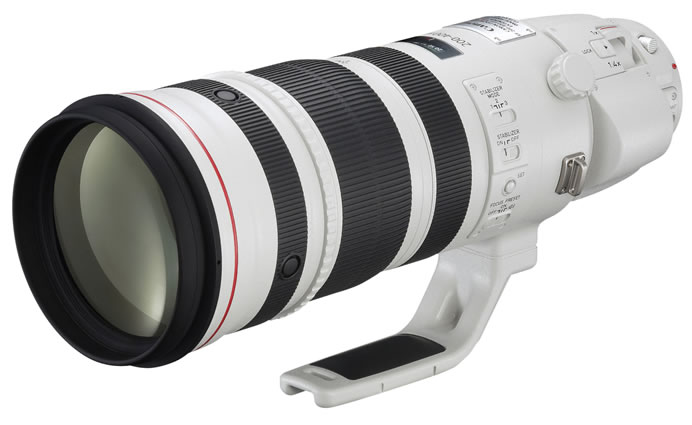 Canon's proprietary EF lenses, launched in March 1987 along with the EOS SLR camera system, have continued to evolve since their introduction, leading the industry through the incorporation of a wide range of innovative technologies, including such world's firsts as the Ultrasonic Motor (USM), Image Stabilizer (IS) technology, and a multi-layered diffractive optical (DO) element. In May 2013, aiming to further expand the realm of photographic expression, the Company introduced the EF200-400mm f/4L IS USM Extender 1.4x, the world's first3 super-telephoto zoom lens with a built-in 1.4x extender that makes possible a 200-560 mm focal length range.

In addition to enhancing its lens offerings, Canon has expanded the optical technologies incorporated in its EF lenses into new fields, launching EF Cinema Lenses for digital cinematography in January 2012, and EF-M lenses for compact-system cameras in September 2012.During the 11-year period from 2003 to 2013, Canon maintained the No. 1 share worldwide within the interchangeable-lens digital camera market and, in February 2014, marked another manufacturing milestone as combined production of its film and digital EOS-series interchangeable-lens cameras surpassed the 70-million-unit mark.

Canon will continue refining its diverse imaging technologies based on its core optical technologies, striving to produce exceptional and reliable lenses and cameras that cater to the varying needs of photographers—from first-time users to advanced amateurs and professionals—while contributing to expanding the photographic and video imaging culture.

---
---
---