Casio EX-FR100L digital camera for women who wants to captures beautiful faces and beautiful legs
Casio today announced the release of its latest addition to its EXILIM family of digital cameras, the EX- EX-FR100L. Casio EX-FR100L digital camera is designed to capture self-portraits with beautiful scenery, beautiful faces, and beautiful legs. The new Casio EX-FR100L combines image processing and image analysis technologies that Casio has been developing, such as Make-up mode, with the outdoor specifications that are popular in the FR series, to realize a digital camera for women who enjoy taking self-portraits in active settings.The EX-FR100L comes with a new Long Legs guide function that makes the most of the super-wide-angle 16 mm lenses. The Long Legs guide superimposes where to position the face and legs to capture attractive poses with beautiful-looking legs.


For women who want to capture stylish self-portraits for posting on social media, Casio EX-FR100L digital camera is equipped with a new Make-up Art function. This adjusts the smoothness of skin to reproduce a beautiful face or full-length portrait, while increasing the color saturation and contrast of backgrounds. The result is an impressive image that highlights the beauty of the user's face against enchanting scenery with vivid colors and a pop art feel.

The EX-FR100L is made with very strong materials and a sturdy construction. The camera and controller are both shock-resistant and can each withstand a drop of 1.7 meters or 1.3 meters when docked. Designed to work down to temperatures of −5℃ and meet IP6X dustproof standards and IPX8 and IPX6 waterproof standards. These features enable the camera to be used on the water or at resorts.

As with the previous Casio models in the FR series, the camera and controller units separate to enable the user to capture self-portraits from a variety of angles—from close-ups to full-length portraits.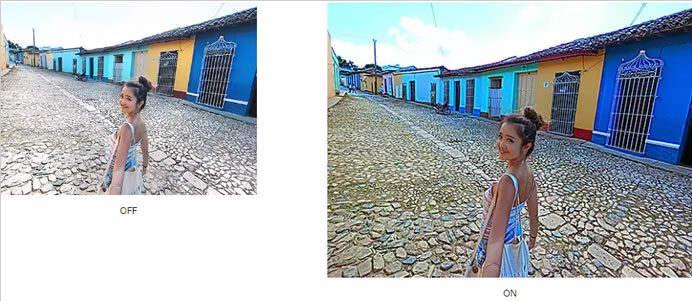 ---
---
---