Casio EX-ZR1200 high speed Exilim digital camera boasts a high-resolution tilt-up display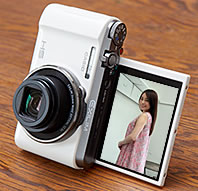 Casio announced today the release of the EX-ZR1200 (EX-ZR1100 in Japan),the latest model in its popular High Speed Exilim line of digital cameras. Packed with all the responsive photo-taking features users have come to expect from a High Speed Exilim, the new EX-ZR1200 also boasts a 920,000-pixel high-resolution tilt-up display and new Brightening Mode. Self-portraits have never been more fun—or more beautiful. Like any High Speed EXILIM, this new camera takes fantastic photos in any setting, while adding special features designed especially for capturing beautiful self-portraits.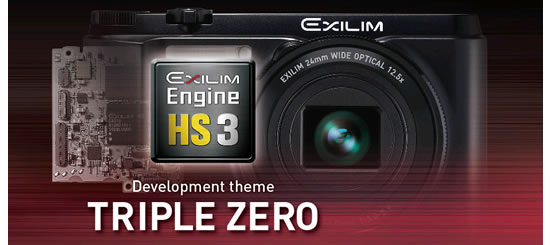 The new Casio camera is based on the popular EX-ZR1000, which Casio released in 2012. The EX-ZR1000 was delivered on Casio's Triple Zero development objective, which seeks to minimize and eliminate shutter lag, out-of-focus shots, and image blurring due to camera shake, enabling users to snap beautiful photos instantly. It won acclaim for its ease of use and smooth operation, from settings to shooting to viewing, in addition to its tilt-up display, which made it easy for users to take self-portraits and shoot from low angles.



A powerful 24 mm wide-angle, 12.5x optical zoom lens is fitted elegantly into the compact body. The EX-ZR1200 also virtually eliminates unsuccessful photos due to camera shake, with improved image stabilization. When shooting in HS Anti Shake mode, camera shake occurring along five axes (vertical shift, horizontal shift, etc.) is precisely corrected. Casio has integrated optical image stabilization (1.5 stops) with its original technology for combining high-speed burst images (up to 9 shots) to achieve stabilization equivalent to 4.5 stops slower in terms of shutter speed

---
---
---