Casio EX-ZR50 camera with Tilt-type LCD announced
Casio today the release of the EX-ZR50, a new model in its EXILIM lineup of digital cameras designed to create new ways of enjoying picture-taking under the concept of "Amazing Gear. This new compact EX-ZR50 has been developed especially for taking self-portraits and group self-portraits. The Casio EX-ZR50 is equipped with a newly designed Tilt-type LCD. The LCD panel with its control buttons can flip up 180 degrees, allowing users to view the display, shoot photos, and perform other operations while the LCD is facing the same direction as the lens. This feature makes it easier than ever to take self-portraits and group shots.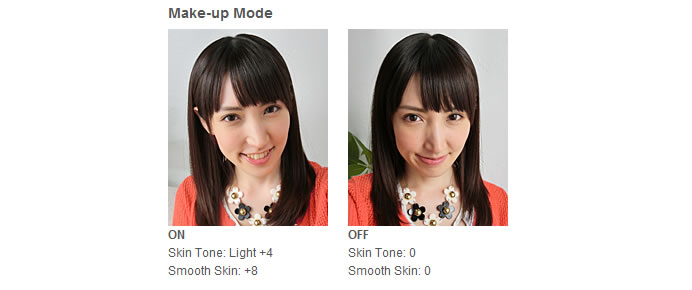 Moreover, Casio has included functions that enable users to enhance the beauty of their self-portraits, namely the improved Make-up Mode for adjusting skin tone and smoothness according to the preferences of the user, along with the Make-up Bracketing function, which stores three images with different settings for skin tone. Casio EX-ZR50 camera has two shutter buttons—one placed in the normal position for when the camera is held horizontally, and another on the front of the camera for when it is held vertically. These options for holding the camera make it easier and more fun to take self-portraits and group shots.

Casio designed the EX-ZR50 with a box shape that is comfortable to hold whether vertically or horizontally. Users can also take advantage of the camera's Wi-Fi function to send images to a smartphone and share them via social networking sites.

---
---
---