Casio Exilim EX-TR35 let users enjoy taking self-portraits while changing poses like a fashion model
Casio today announced the release of the Exilim EX-TR35 digital camera, which is especially designed for taking self-portraits while changing poses like a fashion model and can effortlessly create short movies. Casio Exilim EX-TR35 features a polarized pearl and glass flake coating, specially blended to change in color tone with angle of view. The rich shades of color along the rounded form produces a visual expression all its own.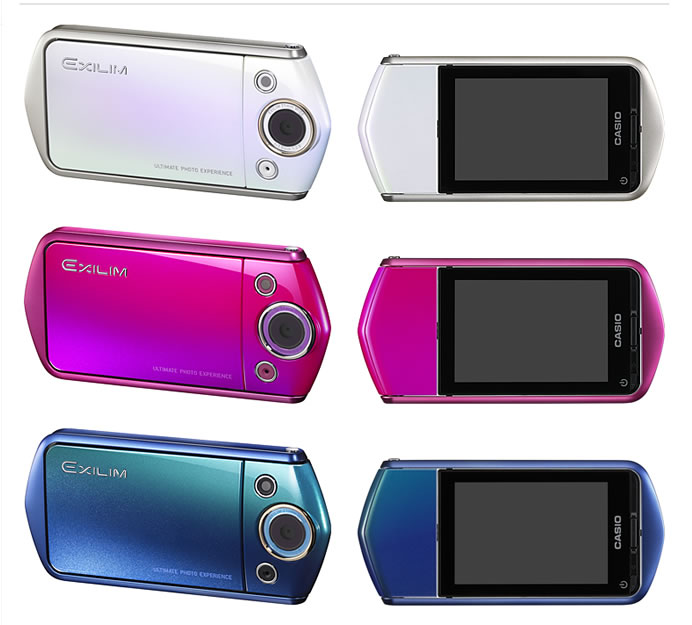 The camera features an independent arrangement of three indispensable elements for self-portraiture — an LED light, 21mm wide lens and microphone — underpins the camera's reliability. The three-inch, high-resolution 920K LCD is vivid and clear for taking photos and viewing them afterwards. The electrostatic touchscreen delivers smooth operation.

The Exilim EX-TR35 incorporates new features that make the appeal of photography even stronger by expanding the range of self-expression possible through self-portraits. The Posing Shot function takes five successive photos while providing voice guidance for each shot, enabling the user to take self-portraits while changing poses like a model. The Promotion Movie function lets the user make an original short movie from five still photos by adding visual effects and a soundtrack, which can be shared on social media from a smartphone.

The EX-TR35 also comes with the Triple Shot function that ensures at least one of the burst of three photos that it takes has the eyes open, and the Crystal Ball effect, which inserts images inside a floating clear ball to create amazingly magical creations. These and a host of other features can be broadly applied for everything from taking self-portraits and group photos to shooting personal accessories.

---
---
---