Fujifilm announces X-M1 mirrorless camera camera with the same APS-C X-Trans CMOS sensor as the X-Pro1

Fujifilm today announced the launch of the Fujifilm X-M1, the third premium interchangeable-lens camera from the company. Compact and lightweight, the X-M1 offers enhanced operability whilst bringing the outstanding design, picture quality and performance of the multi-award-winning Fujifilm X-Pro1 and X-E1 cameras not only to photo enthusiasts but also to a broader scope of users.



The Fujifilm X-M1 is equipped with a large APS-C X-Trans CMOS Sensor, which offers picture quality comparable to that of full-frame sensors. The sensor's unique colour filter array minimises moiré and chromatic aberration without the need for an optical low pass filter, while dramatically boosting resolving power even at identical pixel counts to deliver sharp and texture-rich pictures.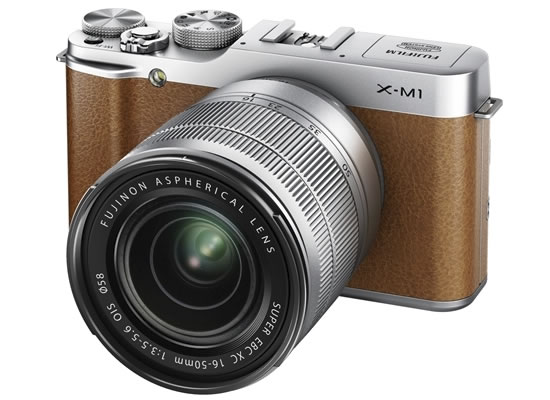 The design draws out the potential of high-performance lenses to the maximum. It delivers clear images with stunningly low noise even in low-light conditions at night and indoors where high sensitivity would usually be required. The sensor faithfully reproduces the warm tones of human skin and the vivid colors of the sky from deep blues to the red hues of the setting sun.


The FUJIFILM X-M1 is capable of full HD (1920×1080) video recording at 30 frames per second. Creative effects can be added when shooting videos with Film Simulation options including Monochrome, and beautiful bokeh achieved with the large sensor at a large aperture.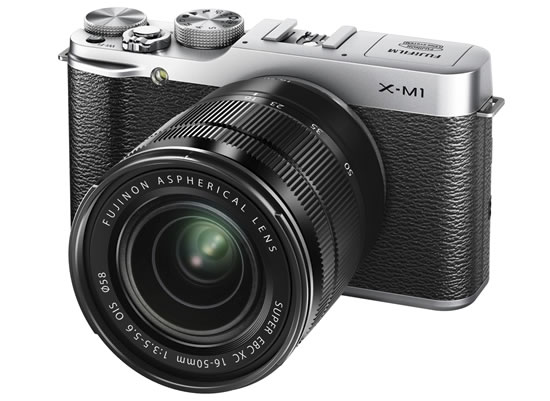 Press release:
---
---
---