Fujifilm FinePix S2800HD-World's smallest 18x zoom camera

Fujifilm today announced the world's smallest 18x zoom camera in the shape of FinePix S2800HD. Fujifilm FinePix S2800HD camera sports an impressive 28mm – 504mm high precision Fujinon optical zoom lens. This range allows you to capture the action, even when you're at a considerable distance away; from the most cinematic of landscapes to the wildest of wildlife – the FinePix S2800HD has the ability to take it all in its stride. With its mechanically stabilized 1/2 3", 14 megapixel CCD sensor, and high ISO sensitivity settings, Fujifilm's Dual Image Stabilization technology combines to reduce the blurring effects of both hand-shake and subject movement to provide superb pictures.

The FinePix S2800HD is HD enabled and can therefore play-back both stills (1080p) and movies (720p) in superb HD quality. Images appear crisp and even more true to life, a perfect way to share memories – and show off a little! Additionally, the FinePix S2800HD features a mini HDMI port so it's quick and easy to connect to a HD ready TV via a mini HDMI cable. Fujifilm FinePix S2800HD camera with 23 MB Internal memory is powered by easily available 4 x AA batteries. The camera measures 110 × 74 × 82 mm and weigh approximately 341g (no batt).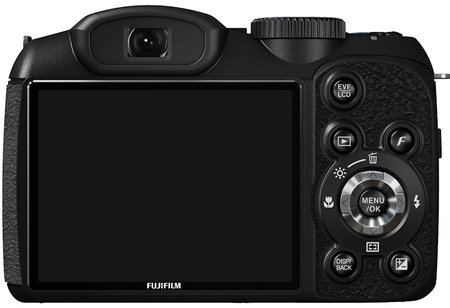 ---
---
---