JVC GV-LS2 and GV-LS1 live streaming cameras announced

JVC addresses the growing need for real-time streaming with the introduction of two live streaming cameras. The new JVC GV-LS2 and GV-LS1 come complete with high-speed ultra-quiet pan/tilt/zoom operation and are remotely controllable via tablet, smartphone, or PC. At the heart of both models is a 1/2.3" 12.4 megapixel back-illuminated CMOS sensor capable of 4K2K imaging, and JVC's FALCONBRID high-speed image processing engine, which allows Full HD quality to be maintained even when only part of the entire image is used for lossless image stabilization (both models) and pan/tilt (GV-LS1). Overall image quality is significantly better than what's delivered by most USB cameras. The GV-LS1 maintains Full HD resolution at up to 2x zoom, but is capable of up to 4x electronic zoom. The GV-LS2 offers 10x optical zoom.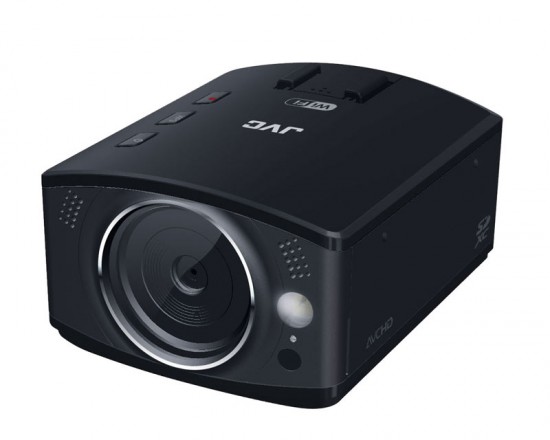 To achieve this silent operation, the GV-LS2 uses low-noise DD motors to physically pan and tilt the camera, while the GV-LS1 pans/tilts/zooms electronically. Built-in Wi-Fi makes wireless streaming and remote operation possible, and allows system expansion by adding a Wi-Fi router for multi-camera control of up to four live streaming cameras. Direct Wi-Fi operation of a single camera is possible without a router or hotspot.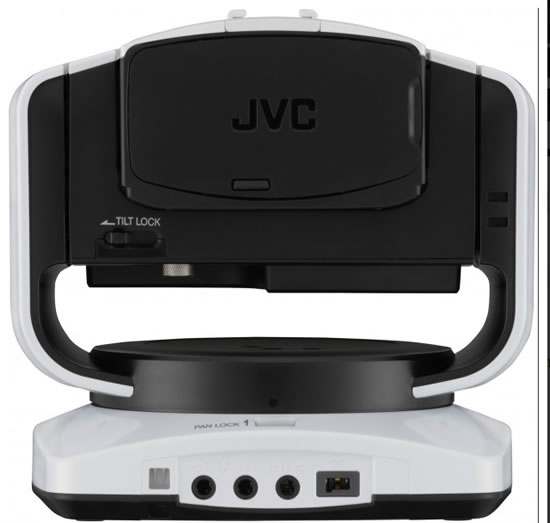 Both cameras combine the quality offered by a full-fledged camcorder with the unmanned capabilities of a high-end security camera, and roll these features into a compact package with Wi-Fi wireless communication and versatile remote controllability. The GV-LS2 will be available in late September 2012 for $999.95 and the GV-LS1 will be available in late October for $799.95.
---
---
---