Komamura Falcon Eye KC-2000 night vision camera can record in high quality colors in near total darkness
Komamura,a Japanese company with more than 60 years of experience in the design and manufacture of professional cameras, today announced a revolutionary new night vision camera, the Falcon Eye KC-2000. Falcon Eye can shoot color HD videos and photos in near total darkness of scenes invisible to the human eye.

With this new camera Falcon Eye KC-2000, it will for the first time be possible for news and broadcasting stations to record at night and broadcast events to the public they could not show us before in good quality colors. It is also possible to see a new category of documentaries of nature and wild life recorded with the Falcon Eye camera, showing how our world looks at night.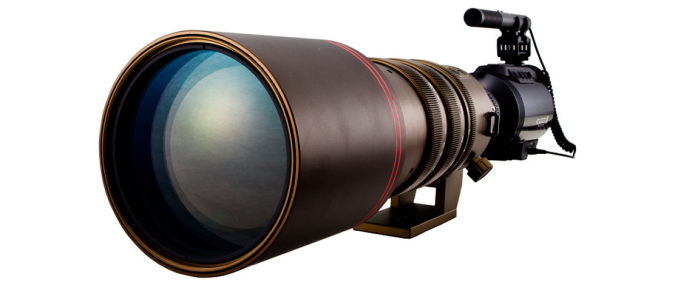 The Falcon Eye KC-2000 camera is weather-sealed and designed to work in tough environments with a simple two-button operation and will be an invaluable tool for people taking care of our security. The camera's high resolution and clear colors give outstanding target recognition and identification capability and make it pleasant to the eye in lengthy use. Movies and images can be used as evidence of crime scenes when recording onto tamper-proof SD – a technology already accepted by the Japanese police."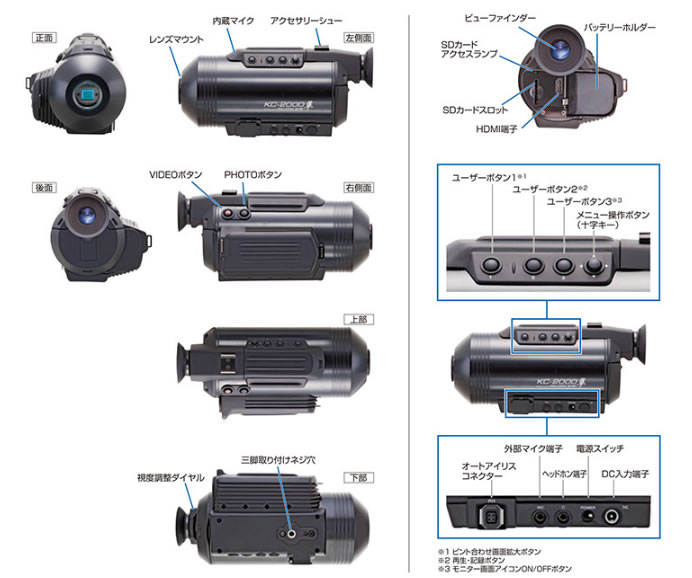 The Falcon Eye camera will be sold through a network of dealers in Japan and many other countries in accordance with international sales and export regulations.
Falcon Eye KC-2000 Technical Specification:-
Minimum Subject Illumination: 0.005 lx (F1.4, 30 frames per second)
Image Sensor: CMOS, 2/3" size
Resolution: HD (High Definition) resolution. 1280 (H) x 720 (V) pixels.
Pixel size: 7.1μm (H) × 7.1μm (V)
Image Sensing: Color
Filter: RGB Primary Color Filter (Bayer Array).
Spectral Sensitivity: 390-700 nm
Dynamic Range: 250%
Scanning system: Progressive
Overload response: Rapid, makes consecutive recording possible even with large change in ambient light
Compression: Video mode: H.264 / Still image: JPEG
Frame rate: Video mode: 30 fps
---
---
---