Nikon 1 AW1 World's first waterproof, shockproof interchangeable lens camera announced

Nikon today announced the world's first waterproof, shockproof interchangeable lens camera, the Nikon 1 AW1. The freeze proof, durable and versatile Nikon AW1thrives in harsh environments while delivering the high-performance features and incredible image quality.Waterproof (down to 49 feet), shockproof (up to 6.6 feet) and freezeproof (down to 14° F), the AW1 can handle the toughest conditions while capturing fast action.




Featuring both a14.2-megapixel CX-format CMOS sensor and Nikon's EXPEED 3A image processing engine, the AW1 produces sharp, high-quality images and HD video with great detail and color, even in challenging lighting situations. The Nikon 1 AW1 also sports a wide ISO range (160 to 6400), allowing users to capture sharp photos in a variety of lighting, even while handheld.


The AW1 includes Nikon's superfast and extremely responsive Advanced Hybrid Autofocus (AF) system that affords users the ability to capture incredibly fast moving action. To capture even the fastest moving subjects with clarity, the 73-point AF array can lock on to the action in approximately 80 milliseconds2. The Nikon AW1 offers the world's fastest continuous shooting frame rate (approx. 15 frames-per-second [fps] with AF) and continuous shooting at 60 fps when the focus is locked.


The Nikon 1 AW1 incorporates Full HD 1080p video capabilities as well as Advanced Movie Mode. In Advanced Movie Mode, users can shoot Full HD video and high-resolution stills simultaneously. Additionally, Slow Motion Movies can capture all the action at either 400 fps or 1200 fps. The AW1 also features Enhanced Motion Snapshot Mode, which provides shooters with the option of capturing a quick passing moment with a short, slow-motion movie sequence in addition to a single defining still image.


The Nikon 1 AW1 offers several underwater controls. When in Underwater mode, users can choose from either three options (standard, scuba, close-up), which will automatically adjust the camera's settings to deliver optimal results based on the type of activity that a user is participating in. Additionally, the Underwater White Balance setting makes adjusting white balance simple, while the Underwater Distortion Control corrects the effects of distortion caused by water.


For those who want to share their images from their latest expeditions instantly, users will be able to take advantage of the AW1's Wi-Fi capabilities. Similar to previous Nikon 1 System cameras like the Nikon 1 J3, the Nikon 1 AW1 is fully compatible with Nikon's optional WU-1b Wireless Mobile Adapter4, allowing high-quality images to seamlessly be transferred to compatible smart devices wirelessly. If using the free Wireless Mobile Adapter Utility application for Android platform smart devices as well as iPhone and iPad mobile digital devices, AW1 users will have the ability to remotely take photos with the camera from a smartphone or tablet as welle world's first waterproof, shockproof digital camera with interchangeable lenses.


Though built to be durable and robust, the camera retains a compact and lightweight body, making it easy to carry on any expedition, above or below sea level. The Nikon 1 AW1 will be available as a one-lens kit, with the 1 NIKKOR AW 11-27.5mm f/3.5-5.6 lens, and a two-lens kit with the 1 NIKKOR AW 11-27.5mm f/3.5-5.6 and 1 NIKKOR AW 10mm f/2.8 lenses. The Nikon 1 AW1 kit with the 11-27.5mm will be available in October 2013 for the suggested retail price of $799.957. The Nikon 1 AW1 two lens kit with the 11-27.5mm and 10mm lenses will be available in October 2013 for the suggested retail price (SRP) of $999.957. To complement consumers' preferences, the Nikon 1 AW1 kits will come in three different colors including black, silver and white.


Sample image: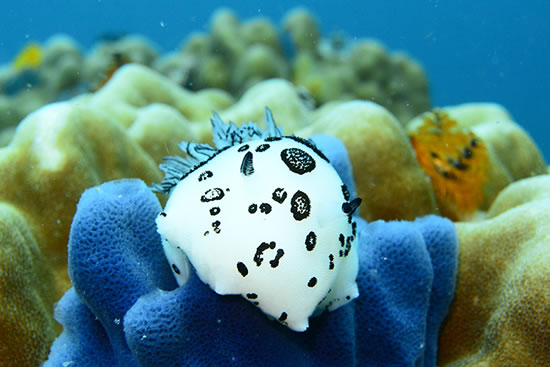 ---
---
---