Nikon announces worlds smallest and lightest 1 camera-Nikon 1 V2

Nikon today announced the release of the Nikon 1 V2, the latest addition to the V series of Nikon 1 advanced camera with interchangeable lenses that propose new forms of imaging expression. The V2 is the latest addition to the Nikon 1 V series and is an incredibly compact and lightweight camera with a built-in electronic viewfinder (EVF) and flash. Despite its small size, the V2 is also equipped with a number of functions that enable capture of images as intended, as well as those once-in-a-lifetime shots that have been difficult or impossible to capture with cameras available to date.


The V2 is equipped with the new EXPEED 3A image-processing engine, developed exclusively for Nikon 1 cameras. EXPEED 3A enables the same superior image processing available with digital-SLR cameras, as well as offering superior performance with focal-plane phase-detection AF processing, the Motion Snapshot and Smart Photo Selector functions, and recording of full-HD movies.

The V2 is equipped with a new CX-format, super high-speed AF CMOS sensor developed by Nikon and offering an effective pixel count of 14.2-million pixels. Nikon 1 cameras are the world's first interchangeable lens digital cameras to offer focal-plane phase-detection AF for the world's shortest shooting time lag. At imaging sensitivities of ISO 160-6400, matrix, center-weighted, and spot metering is supported.

The V2 is equipped with features such as an electronic viewfinder (EVF) and Live Image Control, which allows users to preview the effects of changes to camera settings in the camera monitor prior to shooting. It also supports direct application of settings and a new Slow View function, with which the camera captures a short sequence of still images and plays them back in slow motion, allowing the user to choose the frame that best captures the precise moment to be preserved.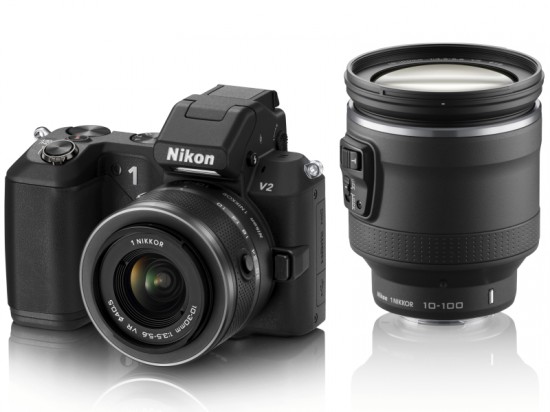 A number of other functions and features, including the advanced hybrid AF system, Motion Snapshot, Smart Photo Selector, and the full-HD movie recording function, have been greatly improved with the V2.Continuing with Nikon 1 minimal design concept, the V2 is the worlds smallest and lightest 1 camera, measuring approximately 107.8 x 81.6 x 45.9 mm and weighing approximately 337 g.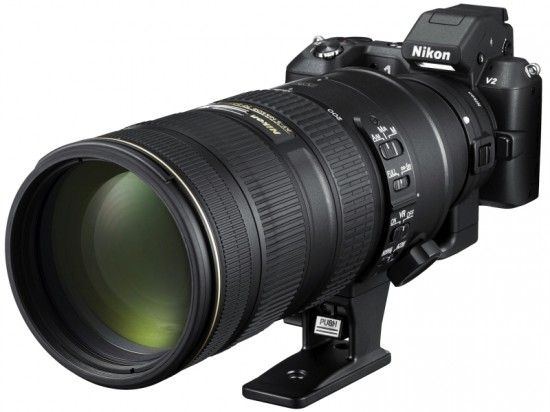 Despite its extremely compact size, it responds to the needs of those who demand an authentic shooting experience with a built-in electronic viewfinder (EVF) and flash, and a large grip that ensures a firm holds on the camera.
Sample image:-

---
---
---