Nikon celebrates the 80th anniversary of the launch of its NIKKOR photographic lenses this year
Nikon celebrates the 80th anniversary of the launch of its NIKKOR photographic lenses this year. In commemoration of NIKKOR's 80th anniversary, Nikon hopes to strengthen and increase awareness of the historic and reliable NIKKOR brand with various promotions in 2013. The first step toward achieving this objective is the creation of a NIKKOR 80th anniversary logo that will be used in Nikon product brochures, advertisements, and various other forms of communication. The anniversary logo will embody NIKKOR's image of taking the lead in every age based on optical technologies developed over its long history.



NIKKOR's history began in 1932 with Nikon's (then Nippon Kogaku K.K.) registration of the NIKKOR trademark, soon followed in 1933 with the first shipment of Aero-Nikkor aerial photographic lenses. Since then, Nikon has continued to develop lenses for both film and digital cameras. The NIKKOR name arose from adding "r"—a common practice in the naming of photographic lenses at the time the name was established—to "Nikko", the Romanized abbreviation for Nippon Kogaku K.K., the original name used when the company was established.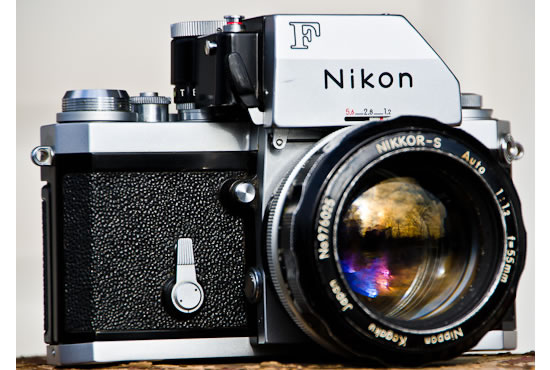 In 1959, Nikon (then Nippon Kogaku K.K.) released its first SLR camera, the Nikon F as well as its first lens for Nikon SLR cameras, the NIKKOR-S Auto 5cm f/2. The Nikon F mount, adopted for the Nikon F, continues to be the mount used in the latest Nikon digital-SLR cameras. Nikon's lineup of lenses for cameras with interchangeable lenses currently consists of more than 80 types of lenses, including fisheye lenses, ultra wide-angle lenses, super-telephoto lenses, zoom lenses, micro lenses, PC-E lenses, and 1 NIKKOR lenses for advanced cameras with interchangeable lenses.

From initial design to final packaging, production and quality is controlled in accordance with Nikon's strict standards. The superior quality of NIKKOR lenses that respond to the needs of users is ensured with the highest quality designs and manufacturing, as well as very strict quality inspections. Always loaded with cutting edge optical technologies of the times, NIKKOR has grown to be a brand known for high-performance lenses.
---
---
---