Nikon introduces ProStaff 7S binoculars featuring 8×30, 10×30, 8×42 and 10×42 models announced
Nikon today announced the release of its ProStaff 7S binoculars, featuring 8×30, 10×30, 8×42 and 10×42 models. The 8×42 and 10×42 models have been fully redesigned and are even more advanced than the ProStaff 7 binoculars which have gained a high reputation since their debut in 2011, while the 8×30 and 10×30 models further extend this brand lineup. The optical structure was newly created exclusively for these binoculars to deliver a sharper image. In addition to standard-sized bright 42mm-diameter models, 30mm-diameter models that are easy to carry for everyone are available, providing high optical performance in a compact body.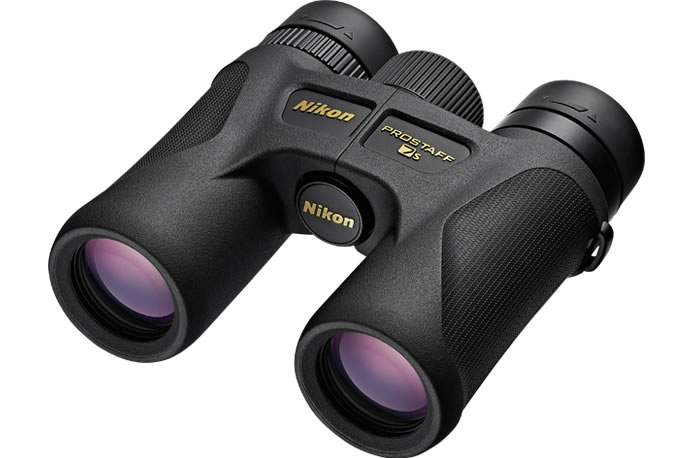 These new binoculars attain a stylish exterior to enhance their fashionability, the grip is designed for more comfortable holding, and attention has been paid to details such as the knurling on the focusing ring to realize user-friendly operation. All Nikon ProStaff 7S binoculars feature a nitrogen-gas-filled waterproof structure so that they can be used for a wide variety of purposes, such as birdwatching, nature watching and other outdoor activities, without being affected by the weather.


Key Features of Nikon ProStaff 7S 8×30 and ProStaff 7S 8×42 binoculars:-
All lenses and prisms are multilayer-coated for bright images
Phase-correction-coated roof prisms for high resolution
High-reflection mirror-coated prisms for bright images
Long eye relief design ensures a clear field of view, even for eyeglass wearers
Turn-and-slide rubber eyecups with multi-click facilitate easy positioning of eyes at the correct eyepoint
Waterproof (up to 1m/3.3 ft. for 10 minutes) and fog-free with nitrogen gas
Rubber armouring for shock resistance and a firm, comfortable grip
Eco-glass optics that are free of lead and arsenic are used for all lenses and prisms
---
---
---