Panasonic unveils the ultimate Digital Single Lens Mirrorless Camera- DMC-GM1

Panasonic today announced a new premium compact line GM series to its LUMIX Digital Single Lens Mirrorless (DSLM) cameras with the DMC-GM1 with large Digital Live MOS Sensor based on the Micro Four Thirds system standard. The DMC-GM1 realizes high-quality image recording with real-to-life details through excellent resolution, image rendering and color reproduction. Taking full advantage of 16.00-megapixel Digital Live MOS Sensor and Venus Engine, images are rendered with highly sharp resolution even shot in low-lit situations and at max. 25600 high ISO sensitivity can be selected.


For more practical control over focusing, the DMC-GM1 incorporates Focus Peaking function that shows the peak of focus in MF and AF+MF mode. Users can see the peaking of focus while monitoring the subject in live view. It can be set to HIGH / LOW / OFF and the color can also be changed to blue, white or orange according to the color of the shooting scene during live view. Users can take advantage of this function when controlling the camera with smartphone / tablet via Wi-Fi in both photo / video recording. With the Wi-Fi connectivity, users can connect the camera to their smartphone / tablet to expand shooting flexibility. It is also possible to use a smartphone / tablet as a multi-capable remote shutter with a monitor.


The DMC-GM1 features full HD 1920 x 1080, 60i (60 Hz) / 50i (50 Hz) high quality video recording in AVCHD and MP4 with stereo sound. The practical full-time AF and tracking AF is available in video recording, too. The cinema-like 24p video with the bit rate of max. 24 Mbps or P/A/S/M mode provide richly expressive afterimage with overwhelming image quality. Despite its ultra compact profile, the DMC-GM1 is equipped with built-in flash (GN5.6 ISO200・m / GN4.0 ISO100・m) which is enough useful for daily snapshots. This is made possible by an adoption of newly developed sliding pantograph-type flash that vertically pops up and down.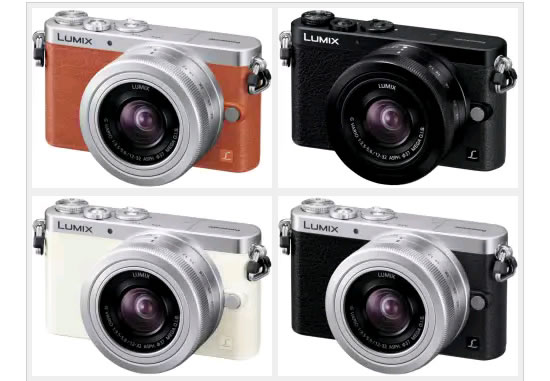 The DMC-GM1 measures 99 x 55 x 30 mm and weigh 204 g (with battery) . The camera comes equipped with decently designed parts including three-strand aluminum dial or high quality artificial leather grip. Packing high photographic performance in sleek, ultra-compact body, the DMC-GM1 is offered in stylish black, traditional silver, noble white and classical orange. There are moments in life deserves to be captured – the DMC-GM1 turns every user across genders, across generations into a life artist.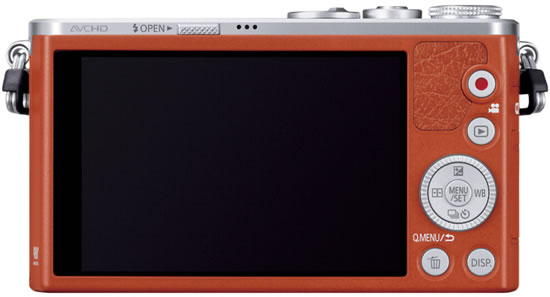 ---
---
---