Panasonic announces Lumix DMC-GH2 with World's Fastest Level of Light Speed AF

Panasonic today announced the LUMIX DMC-GH2 as the latest member of the New Generation System Camera LUMIX G Micro System. Featuring an intuitive touch control, the new Panasonic DMC-GH2 boasts its world's fastest level Light Speed AF of approx. 0.1 second to capture the subject in spur-of-the-moment in sharp focus. The key components, including the sensor and the image processing engine, are totally refined to achieve even higher performance of the camera to render a stunning image with high resolution, beautiful gradation and high sensitivity.The intuitive touch-control shooting, which is popular with the DMC-G2 for its outstanding usability, also comes with DMC-GH2. Combined with easy-to-see free-angle Intelligent LCD and the newly developed Multi Aspect Wide Screen LVF (Live View Finder), the Panasonic DMC-GH2 achieves highest ever operational comfort for users to concentrate on the shooting.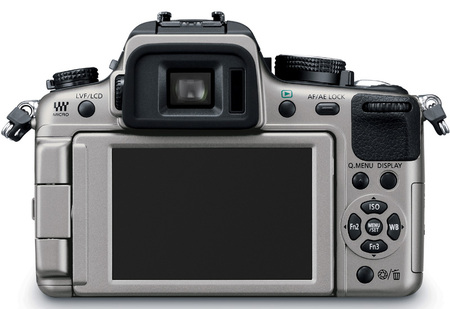 The DMC-GH2 features full HD 1920×1080/60i smooth, high quality movie recording with powerful 60p output. The simultaneous HDMI output while recording images is convenient for even professional users to monitor images on a separate screen. The new 3D lens introduced simultaneously is the world's first 3D interchangeable lens. Now not only seeing in 3D but also shooting in 3D is now available.


The iA (Intelligent Auto) mode is constantly evolving and the Intelligent D-range Control is newly integrated in the DMC-GH2. Enforced by the high-performance based on the new components and advanced technologies, the creative Panasonic DMC-GH2 is now offering even higher level of creative possibility and intuition for every enthusiastic user to explore realms of not only photography but also of videography at the same time.

---
---
---