Pentax announces compact weather-resistant zoom lenses

Pentax today announced the launch of two compact, lightweight zoom lenses: the smc Pentax DA18-55mmF3.5-5.6AL WR and the smc Pentax DA50-200mmF4-5.6ED WR. Featuring a newly designed, simplified weather-resistant construction, these Pentax zoom lenses offer excellent reliability in various outdoor applications — especially in rain, fog and mist. The front surface of these lenses is treated with PENTAX-original SP (Super Protect) coating, which applies a special fluorine compound to the lens surface through a vapor deposition process. This SP coating not only effectively repels dust, water and grease, but it also makes it easy to wipe off fingerprints and cosmetics.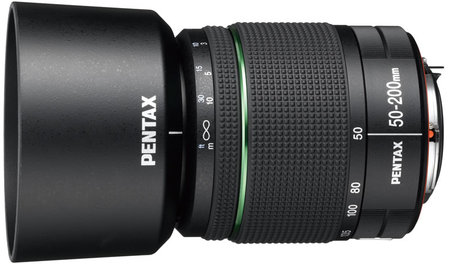 The new zoom lenses feature a simplified weather-resistant construction designed to minimize the intrusion of water and moisture into the lens barrel. With these lenses mounted on PENTAX weather resistant digital SLR camera bodies, the user is assured of improved durability and reliability during shooting in rain, fog or mist and at locations subject to a spray or splash of water.

Pentax has optimized the characteristics of these lenses — including lens coating, curvature and positioning of optical elements — to reproduce the finest possible digital images. As a result, they are practically free of flare and ghost images, and bring out the best in the Pentax digital SLR camera bodies they are coupled with.

---
---
---