Pentax announces limited edition Silver k-5 DSLR

Pentax has announced that the popular K-5 digital SLR will be available soon in Limited Edition Silver. Available in the US in limited quantities this special-edition model of the PENTAX K-5 digital SLR camera will feature an exclusive design with an original exterior color scheme and a uniquely shaped grip. The special edition, silver finish K-5 will match existing Pentax FA-Limited series lenses and the new DA Limited Silver series lenses. The camera's mode dial, control buttons and levers all feature the elegant silver color. To improve handling, this special-edition model comes with an exclusively designed grip that is thicker than the standard K-5 model.Shock-resistant, scratchproof reinforced glass has been used to protect the LCD monitor on the camera's back panel and the status panel on the top panel.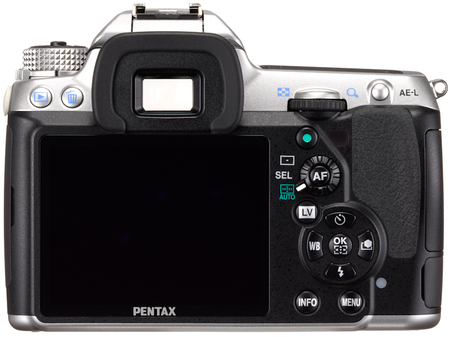 First announced in September 2010, the K-5 DSLR offers a true high-end, weather-resistant prosumer design and features normally found only on the most costly of professional cameras . Whether paired or purchased separately, the Limited Edition Silver K-5 and the smc PENTAX DA Limited Silver lenses will offer owners a classic, high-end photography expererience. Priced at $1699.95 (body kit), the PENTAX K-5 Limited Edition Silver will be available in April 2011.

---
---
---