SanDisk UltraII Line 32GB SDHC and 8GB SDHC Plus Card

SanDisk today increased both capacities and speeds in its SanDisk UltraII line with the introduction of 32- and 16-gigabyteSDHCcards and an 8GB SDHC Plus card. Ideal for today's camcorders and point-and-shoot digital cameras that can record both video and still images, the cards offer faster read and write speeds 15MB/sec, up from previous speeds of 10MB/sec read and 9MB/sec write in the SanDisk Ultra II line. The 32GB Ultra II SDHC card is able to store more than 8,000 high-resolution pictures or up to 40 hours of video.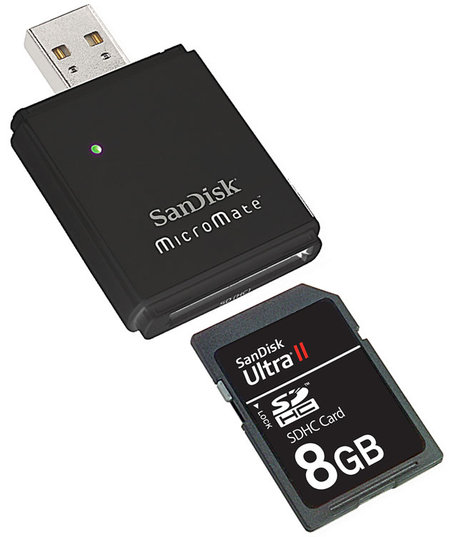 Beyond speed and capacity, the 8GB SanDisk Ultra II SDHC Plus offers both SD and USB functionality in one card.. This two-in-one SD-plus-USB feature eliminates the need to carry cables or card readers to transfer photos and videos from cameras.

The 32GB SanDisk Ultra II SDHC card with MicroMate USB 2.0 Reader is slated for shipping in April while the 16GB and 8GB cards are expected to be available worldwide in March.
---
---
---