Seagate surveillance HDD delivers the highest capacity storage optimized for reliable 24×7 video surveillance systems
Seagate today took the wraps off its seventh-generation hard drive disk (HDD) engineered specifically for surveillance and video analytics applications— the Seagate Surveillance HDD. A 3.5-inch drive, the Seagate Surveillance HDD is available in capacities up to 4TB and can store up to 480 hours of high-definition (HD) content making it the industry's highest-capacity drive designed specifically for surveillance applications. Designed to scale video storage, the drive incorporates rotational vibration (RV) sensors enabling it to reliably perform in systems with up to 16 drives, making it ideal for small-to-medium businesses such as casinos or manufacturing plants where bulk storage for HD video and video analytics are highly value.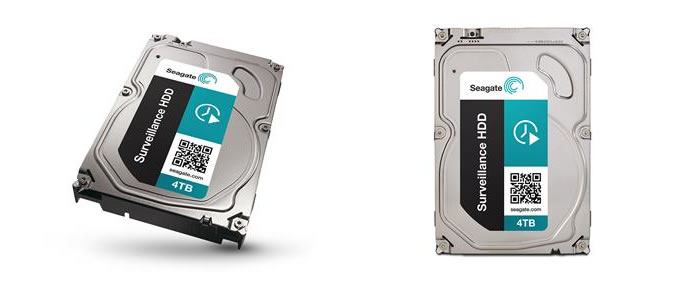 Designed to support surveillance recordings from a number of cameras no matter their resolution requirements, Surveillance HDD supports up to 32 channels and easily handles the higher write workloads required by surveillance systems. It also supports the flexibility required to scale a surveillance solution, supporting more data for longer periods of time and meeting industry archive and resolution requirements. Seagate Surveillance HDD has a 1 million hour MTBF, (mean time between failure) allowing the product to be kept in the field longer while reducing the cost of field deployment and maintaining customer retention.
---
---
---