Sony announces digital cinema 4K projector SRX-R515P for small and medium-sized theaters

Sony today announced the launch of 4K digital cinema projection system SRX-R515P, capable of projecting images of ultra-high-resolution 4K (2160 pixels 4096 pixels horizontal and vertical) pixels- more than four times the full HD (High Definition). In addition to the liquid crystal display device of high quality (Silicon X-tal Reflective Display) 4K SXRD in the ultra-high-resolution Sony's unique engine and newly developed optical, the 4K projector is equipped with a high-pressure mercury lamp as a light source.



In addition to lower prices than the conventional model SRX-R320, reusable filter system and the adoption of new light sources makes this projector more economical to run. The projection size is up to about 12m to about 16m width (slightly smaller than SRX-R320 projection range).Sony SRX-R515P 4K digital projector uses a large-diameter F2.5 lens made of special low-dispersion glass. The new optical engine minimizes light leakage. The rear of the projector is equipped with LCD monitor / 1,024 × 768 dot 15 inch. Can be operated by touch panel, adopt its own interface, called the single-U. The projector will be available this month and the price will be declared during launch.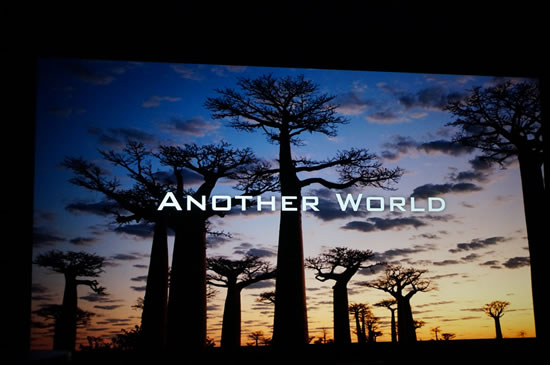 Sony Japan:
---
---
---