Sony Announces World's Smallest and Lightest Full-frame Camera system – Alpha 7C Camera and Zoom Lens
Sony today announced several additions to its impressive imaging line-up — the Alpha 7C full-frame camera (model ILCE-7C), the FE 28-60mm F4-5.6 (model SEL2860) zoom lens and HVL-F28RM flash. The Sony Alpha 7C is the world's smallest and lightest  full-frame body with uncompromising performance, featuring advanced AF (autofocus), high-resolution 4K video capabilities and more. When paired with the world's smallest and lightest FE 28-60mm F4-5.6 standard zoom lens, this versatile combination delivers an experience unlike any other, maximising portability and versatility without sacrificing any of the power of full-frame imaging.
The HVL-F28RM flash allows users to broaden their photo expressions with outstanding compactness and an intelligent light intensity control linked to camera face detection.
The new Alpha 7C combines Sony's full-frame image quality, advanced AF capabilities and versatile video shooting functions in a stunningly light and compact design. The new camera features a 24.2MP (approx. effective) 35mm full-frame back-illuminated Exmor R CMOS sensor and BIONZ X  image processing engine, offering high sensitivity, outstanding resolution, 15-stop wide dynamic range and high-speed image data processing.
To simplify workflow needs, Wi-Fi compatible wireless-communication functions allow images and movies to be directly transferredxxiii to a smartphone or tablet for convenient sharing, viewing or saving.
Sony's new Alpha 7C combines high resolution with low noise for excellent image quality at all sensitivities, offering the user stunning image quality for shooting everyday photography and movies such as nature, portraits, sports, street photography and more. Standard ISO extends up to 51,200 and is expandable from ISO 50-204,800xii for low-light environment captures with low noise. The Alpha 7C also supports 16-bit processing and 14-bit RAW output for natural gradations.
The Alpha 7C provides wide, fast, reliable AF that locks onto the intended subject instantly without losing focus, thanks to its 693-point focal-plane phase-detection AF system covering approximately 93 percent of the image area, with an additional 425 contrast-detection points to ensure reliable focus, even in busy environments.
The Alpha 7C features a side-opening vari-angle LCD monitor, making it easy to record selfies, overhead shots, low ground-level shots or whatever the user requires. The MOVIE button has been positioned on the top of the camera making it easier to operate while recording in selfie mode.
The Alpha 7C features continuous shooting at up to 10 fps with AF/AE (autoexposure) by using a newly developed shutter unit and refined image processing system. It is also possible to shoot continuously at up to 8 fps in live view mode, with minimal viewfinder/monitor display lag for easy, stable framing, even with intense subject motion. The Alpha 7C allows up to approximately 223 JPEG (Fine L) images, 115 compressed RAW images, or 45 uncompressed RAW images to be captured in one continuous burst, and achieves highly accurate and reliable AF precision in light down to EV-4xix. These features make it easier to capture fast moving subjects in challenging environments.
The Alpha 7C is designed with the user in mind. The touch panel LCD monitor is a large touch-sensitive 3.0 type with approximately 921 thousand dots, providing optimal visibility even in bright outdoor conditions, and supporting touch focus, tracking and shutter operations.  The Alpha 7C features a high-quality view mode for finer, more natural detail in addition to a 2.35 megadot (approx.) XGA OLED Tru-Finder EVF. The Alpha 7C offers functions that simplify operation during and after shooting, such as Fn button customizations and more. It is also dust and moisture resistant to support shooting needs in challenging environments.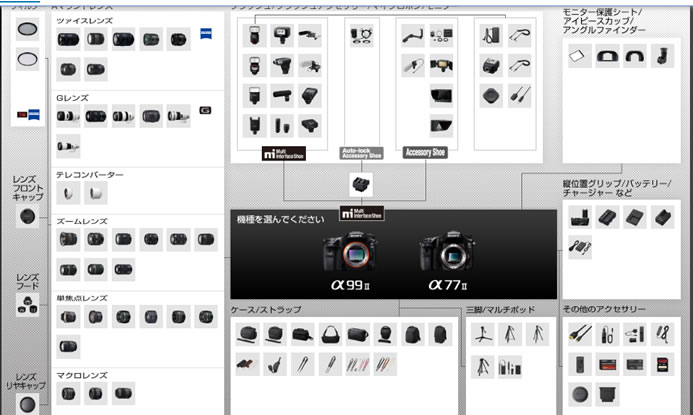 Measuring only 124.0mm x 71.1mm x 59.7mm (4.9 inches x 2.8 inches x 2.2 inches) and weighing just 509g (18oz)[vi], the Alpha 7C is a similar size and weight to an APS-C camera weighing only 1% more than the Alpha 6600. The Alpha 7C achieves the world's smallest and lightest compact bodyii through an upgraded 5-axis in-body stabilisation system, upgraded shutter units and the utilisation of a monocoque construction which is often used in the bodies of cars and aircrafts.
The α7C was fashioned to be compact, lightweight and portable without compromising genuine full-frame camera performance. This goal was accomplished by developing new mechanical components, such as a space-saving shutter and optical stabilisation unit, along with layout and structural enhancements.
The new Sony Alpha 7C compact full-frame camera will be available in late October and will be sold for approximately $1,799.99 USD and $2,399.99 CAD. The FE 28-60mm F4-5.6 zoom lens will be available in early 2021 and will be sold for approximately $499.99 USD and $649.99 CAD. A new kit featuring the Alpha 7C compact full-frame camera and FE 28-60mm F4-5.6 zoom lens will also be available in late October and will be sold for approximately $2,099.99 USD and $2,699.99 CAD.
The HVL-F28RM flash will be available this winter and will be sold for approximately $249.99 USD and $329.99 CAD. They will be sold at a variety of Sony's authorized dealers throughout North America.
---
---
---