Sony introduces HVL-F43M external flash with powerful LED light for video shooting

The powerful, fully-featured Sony HVL-F43M external flash builds on the success of the acclaimed HVL-F43AM that's a mainstay of many photographers' gadget bags. Like its predecessor, Sony HVL-F43M external flash offers the popular 'Quick Shift Bounce' system that allows instant rotation of the flash head when switching between landscape and portrait compositions. This maintains the same bounce angle in either shooting position for consistently-lit photos. While the F43AM was compatible with the Auto-lock accessory shoe on older A-mount cameras, the new F43M is now even more versatile.



It's equipped with a Multi Interface Shoe for 100% compatibility with Sony's SLT-A99, SLT-A58, NEX-6, HDR-VG900, HDR-VG30, Cyber-shot™ HX50, RX1/RX1R and RX100 II models. It is also compatible with Auto-lock accessory cameras via the optional ADP-AMA adaptor. Sony HVL-F43M has another bright trick to broaden its appeal. The F43M also doubles as a powerful LED video light for keen videographers. Keep shooting Full HD video on your camera or camcorder when you're short of natural light: backlit subjects, interviewees, parties and night-time scenes are bathed with natural, even illumination.


With a rugged, reliable design that resists dust and moisture, the HVL-F43M handles everyday shooting as well as more challenging outdoor assignments. Wireless control allows quick creation of sophisticated multi-flash effects. It's easy to accurately control lighting ratios for up to three on- and off-camera flash units for beautifully balanced, pro-style results. Other smart functions include Auto White Balance adjustment with colour temperature information for consistently natural-looking white balance under any lighting conditions. The new Sony HVL-F43M external flash will be available this July for about $400.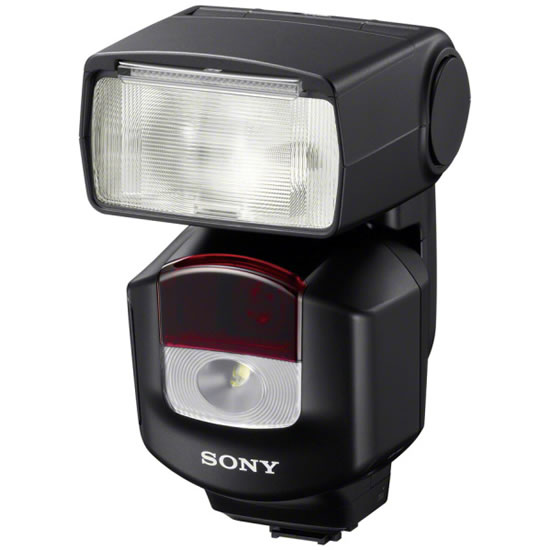 ---
---
---