Sony Unveils Flagship VENICE 2 Digital Cinema Camera with a new 8.6K Full-Frame Image Sensor
Sony today announced the VENICE 2, the new flagship model and latest addition to its lineup of high-end digital cinema cameras. The VENICE 2 builds upon the strength of the original VENICE with new features including a compact design, internal recording and the option for two different sensors: the newly developed full-frame 8.6K sensor or the original 6K VENICE sensor.  Sony VENICE 2 inherits popular features from the original VENICE including color science, Dual Base ISO and 8-stops of built-in ND filters.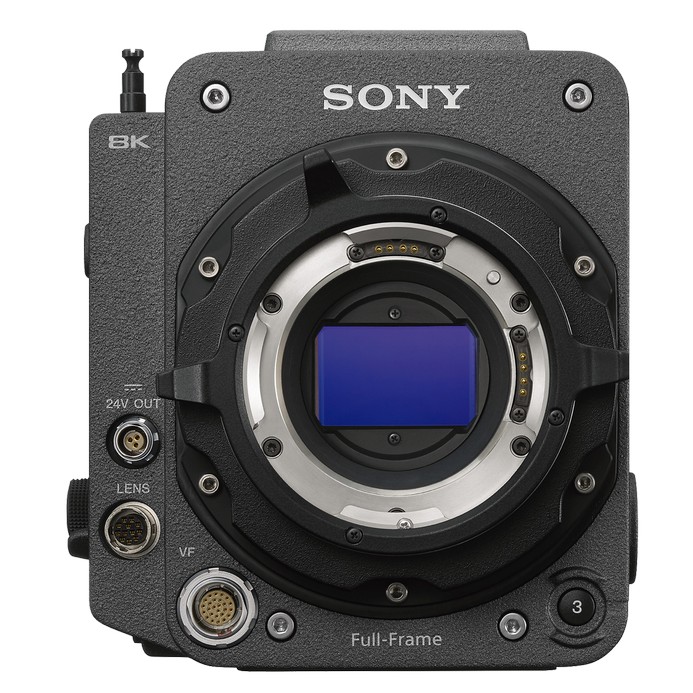 Paired with a newly-developed 8.6 K (8640 x 5760) full-frame CMOS image sensor, the VENICE 2 offers excellent image quality with 16 stops of total latitudei to capture beautiful images with excellent color separation and shadow detail. The camera inherits its color science from the original VENICE which is highly regarded for its natural skin tones.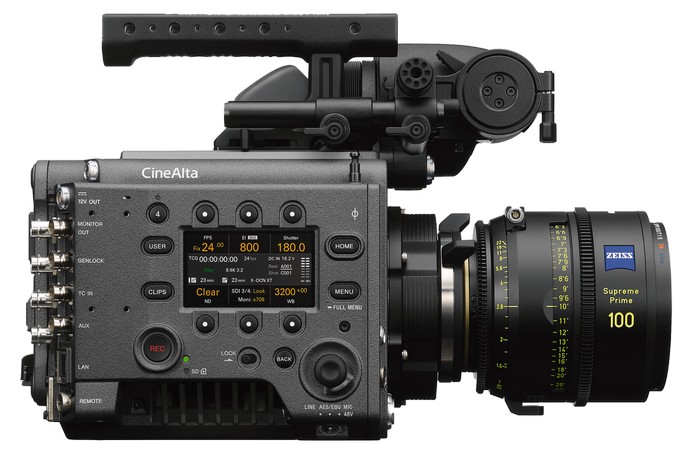 The VENICE 2 8K CineAlta camera has a unique dual base ISO of 800/3200 which allows filmmakers to capture incredibly clean, film-like images under a wide range of lighting conditions. VENICE 2 features dual base ISO, meaning that the 8K sensor offers Base ISO3200 in addition to Base ISO800, while the 6K sensor has Base ISO500 and Base ISO2500. It supports everything from full-frame, full-frame anamorphic to Super35 all at a minimum of 4K resolution, resulting in an outstanding and versatile camera system for cinematographers and productions.
For even more flexibility on-site, the VENICE 2 chassis adds the unique feature to interchange the image sensor block. The camera can be used with the 8.6K sensor as well as the original 6K sensor block. The camera body automatically recognizes the change and will start-up without any firmware exchanges or re-installs, adding more flexibility on-site. The original 6K sensor will allow higher frame rates.
VENICE 2 comes with the industry-standard PL lens mount and is compatible with all Super35 and full-frame PL lenses—spherical and anamorphic. The lens mount includes contacts that support Cooke Technology, and lens information is recorded as metadata, frame by frame. Sony  have also added support for ZEISS eXtended Data. VENICE 2's support for anamorphic lenses allows for the capture of breathtakingly beautiful images.
The Sony VENICE 2 is designed with a smaller and more lightweight body than the original VENICE while keeping its intuitive operability. Despite being 44 mm smaller and approximately 10% lighter, the VENICE 2 chassis allows internal recording of X-OCN and Apple 4K ProRes 4444 and 422 HQ without the AXS-R7 recorder, offering advanced usability in a compact and lightweight body. 
Small and lightweight but solidly built, the VENICE 2 body leverages new high-speed 6.6 Gbps AXS card AXS-A1TS66 for 8K 60p recording. Existing AXS Memory Card Readers including AXS-AR3 via Thunderbolt 3  interface are compatible with the new media.
The VENICE 2 camera with 8.6K image sensor is scheduled to start shipping in February 2022 and VENICE 2 camera with 6K image sensor in March 2022. 
---
---
---