Tamron's 60th anniversary project Eternity at a Moment teaser site opens to public
In commemoration of the 60th year anniversary of the company's establishment, Tamron will begin showing works of 60 photographers on August 30, on a special website made for the anniversary project. The 60 photographers used Tamron 18-270mm F/3.5-6.3 Di II VC PZD (Model B008) to capture how they perceive "Eternity at a Moment", at this point in time. In October 2011 Tamron will also hold a photo exhibition bringing works by the 60 photographers together under one roof. The special Website: http://www.tamron60.com will open to public on August 30th. Teaser Site Open to Public on July 15. The latest news on the anniversary project will be delivered on a blog linked from the special website.

The acclaimed Tamron 18-270mm VC ultra-zoom for APS-C format DSLRs has reached an astonishing new level of compactness, performance, and speed with the addition of PZD (Piezo Drive), an innovative ultrasonic autofocus motor based on an advanced piezoelectric design. The result is a lens that's considerably lighter, and noticeably shorter and slimmer (filter diameter: 62mm) than any previous lens in its class, and provides faster, quieter auto-focusing.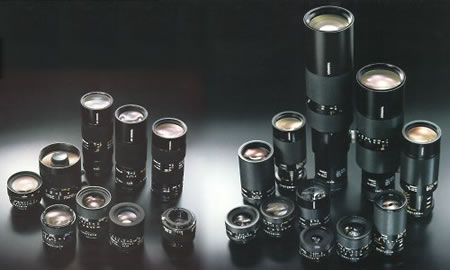 Tamron is one of the few Japanese after-market lens manufacturers which has withstood the test of time. Several other very good independent lens manufacturers, established in the first two decades after WWII, have long since vanished from the marketplace. Tamron is well known for their past and present innovations in optical and mechanical design, for their unique Adapt-A-Matic, Adaptall and Adaptall-2 lens mounting systems, and for the aesthetically pleasing and consistent overall styling of lenses which belong to a particular Tamron lens series.
---
---
---