Hyundai and Kia Turn Up EV Efficiency with New Heat Pump Technology
Hyundai and Kia today revealed new details of their innovative heat pump system, deployed in Hyundai and Kia's global electric vehicle (EV) line-up to maximize their all-electric driving range in low temperatures. Hyundai and Kia's heat pump is a leading heat management innovation that maximizes the distance that Hyundai and Kia EVs can travel on a single charge, scavenging waste heat to warm the cabin. It enables EV drivers to heat their car's cabin in cold weather without significantly impacting electric driving range, unlike other EVs.
Hyundai and Kia's heat pump technology made its debut six years ago on the first-generation Kia Soul EV. Since then, the heat pump technology has been developed further for new EVs from Hyundai and Kia. It now harvests significantly more energy by recycling additional waste heat not only from power electrics (PE) modules (such as drive motors, on-board chargers, and inverters), but also from the battery pack and slow charger.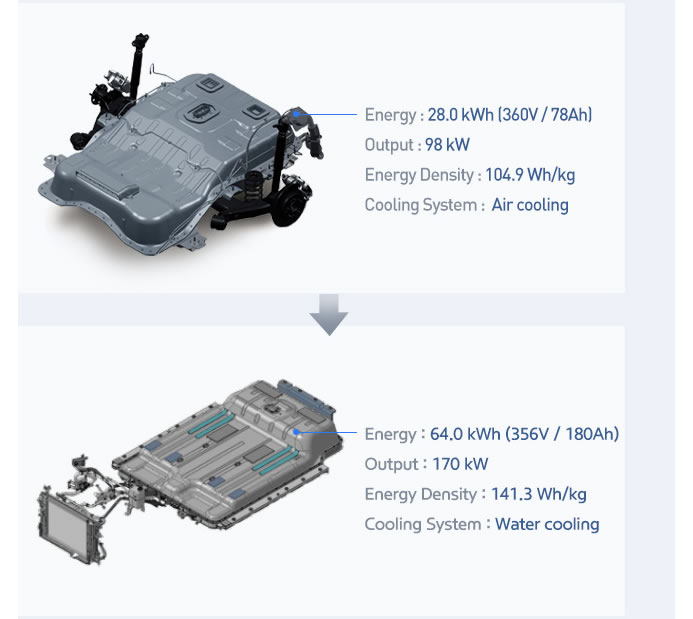 This innovation means the latest EVs from Hyundai and Kia offer around twice as much driving range and battery capacity compared to the their first-generation EVs – and are capable of travelling significantly further on a single charge. For example, the first-generation Soul EV offered owners an electric driving range of around 180km from a single charge of its 30kWh lithium-ion polymer battery pack. The second-generation Soul EV, with a 64kWh battery occupying a similar amount of space, is capable of traveling up to 386km on a single charge.
---
---
---