Fujifilm launches instant smartphone printer Instax Mini Link
Fujifilm launched its latest smartphone printer instax mini Link. The handheld printer will be available on or after October 4, 2019 on a market-by-market basis. The Fujifilm Link creates high-quality instax prints of pictures saved in a smartphone through its dedicated app using Bluetooth. With its intuitive functions, the app can choose the best frame from video and push to print. In addition, the Link offers more ways to enjoy photographs with friends – its party print function allows multiple people to send their favorite pictures from their smartphone to the printer and compiles them into single instax print. The app also offers a fun 'match test' which examines compatibility between you and a friend or someone special through a short series of questions and results appear along the side of the instax print.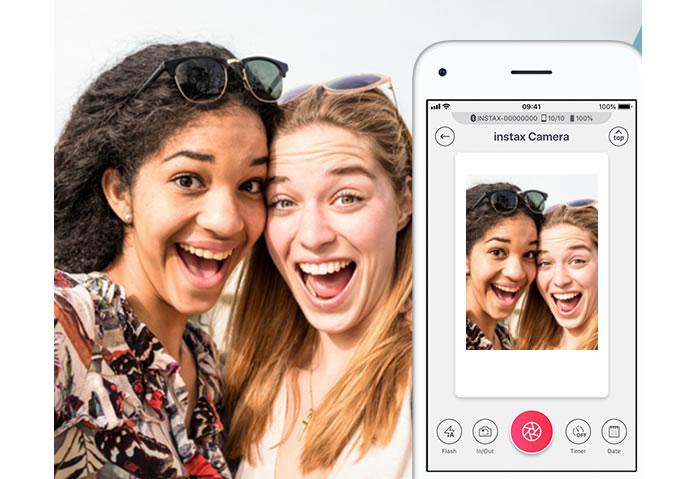 Weighing in at just 200g for excellent portability, the palm-top compact printer is an accessory that can be taken to any location to enjoy photo opportunities. The Link won the Good Design Award 2019 in recognition of its compact and lightweight design in pursuit of portability and its simple yet intuitive operability.  Fujifilm will also release a new instax mini film MERMAID TAIL, which uses a glossy frame to add a touch of glamour to pictures. The MERMAID TAIL will launch on or after October 18 on a market-by-market basis.
Coinciding with the launch of the new instax mini Link, Fujifilm will run a worldwide promotional campaign under the catch phrase "Don't just take, give," to convey instax prints' unique value. The company will showcase the features of the Link, through online media and retail stores, highlighting its use as a communication tool to casually print a large collection of precious images kept in a smartphone as a way of conveying one's feelings, or as an "entertainment printer filled with warmth."
---
---
---