Korean scientists successfully develops automatic hair transplant machine
South Korean scientists from ETRI and Kyungpook National University Hospital have successfully developed an automatic hair transplant machine that is set for commercialization in 2017. The automatic hair transplant machine allows for the consecutive transplant of 25 hair follicles at a time, reducing both the time and energy required in a hair transplant surgery. A conventional operation by a doctor takes about 4 hours, during which the doctor's arms move around one kilometer in distance, making the procedure highly physically demanding both for the practitioner and the patient.


The new device, cuts the time down to roughly half, and requires only a 100-meter movement of the surgeon's arms. The surgeons can also control the speed of movement of the machine's needles, and accordingly the machine will estimate the time required for surgery and the number of hair follicles. The results will be shown on its display.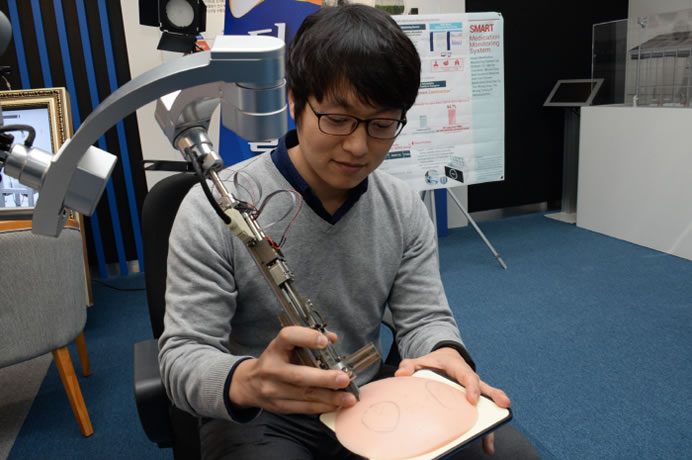 Surgeons can also adjust the depth of the needles and the moving distance of the machine's main apparatus, taking into consideration the condition of the patient's scalp and the size of the hair follicles. The technology successfully passed a clinical trial, and was approved by the Korean Ministry of Food and Drug Safety. ETRI plans on developing a hair transplant robot by giving the machine intelligence and further reducing the time of transplantation.

---
---
---