Nissan and City of Yokohama announces Car sharing service featuring Nissan's ultra-compact electric vehicle in Japan
Nissan and the City of Yokohama today introduced a round-trip car sharing service today featuring the Nissan New Mobility Concept, an ultra-compact electric vehicle. The service, Choimobi Yokohama, enables users who register online to pick up and return cars in 14 locations around Yokohama Station (25 cars).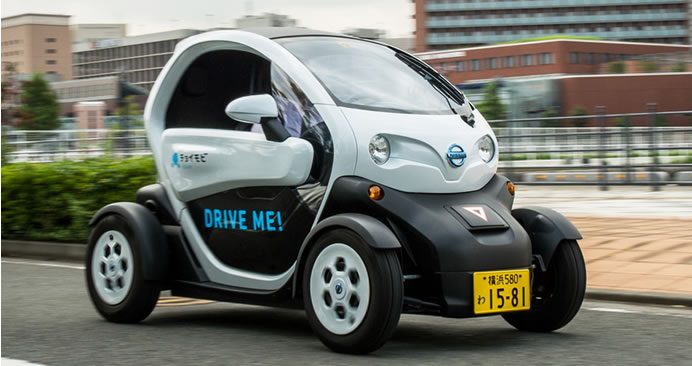 Cars can be reserved 30 minutes in advance and can be driven within the city of Yokohama. The Nissan ultra-compact electric vehicles are restricted from driving on expressways and highways (with speed limits exceeding 60km/h). There are 12 free private parking spaces in different locations for 23 cars.

The service costs 250 yen ($2.20) per 15 minutes plus a 200 yen ($1.76) basic charge, with a maximum daily charge of 3,000 yen ($26.42). To use the service, users need to enroll through the Choimobi website using a registered means of identification (valid Japan driver's license, FeliCa-embedded transport IC card or smartphone).



Registrants are required to watch a video featuring operating instructions and information on driving safety. Users must also have a valid Japanese driver's license (for regular-size cars), a smartphone with e-mail, and a Japan-issued credit card.

The new round-trip service from Nissan is meant to promote ultra-compact mobility and build a sustainable business model through public-private cooperation. The service will also include guided tours around central Yokohama and long-term car rentals for businesses.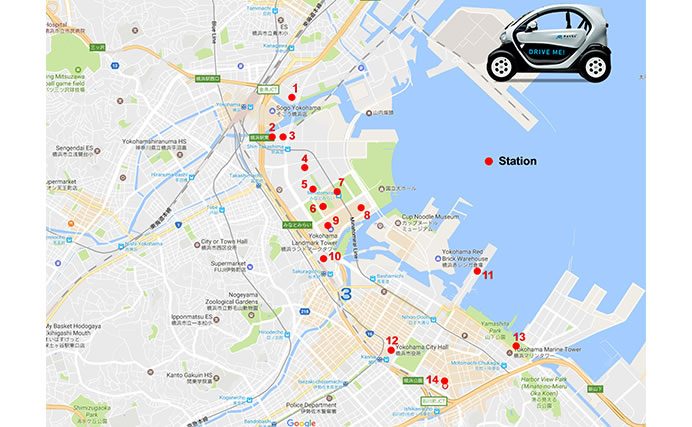 ---
---
---